Enroll your society


Society Login


Enroll your society

Society pets finally get an identity! Here's how the Pet Management feature helps

Having a pet at home is an amazing experience, be it a cat, dog, bird, or even a rabbit! They offer so much love and companionship, but they also need a lot of care and attention. As pet owners, you need to ensure they get their vaccines on time, get enough exercise, and are well taken care of. For residents, it's important to know that all the animals living in your society have taken their vaccines and are not a danger to you. So, how are societies supposed to manage this?
The New Pet Management feature by NoBrokerHood
That's right, with the new Pet Management feature on NoBroker Hood. You can now register your pets as part of your home and add in key details like images, birthday, and pet type. Once your pet is registered, they get a unique pet registration number. You can even add in your pet's vaccine information, vet information, and get timely reminder for upcoming vaccinations.
Apart from this, you can also use NoBroker Hood Pet Management to add your pet's license, or registration document (mandatory in many cities) and keep this important information safely stored here.
How does the Pet Management feature help societies?
As part of the management committee, you can get to see all the pets living in the society and which resident they belong to. You can even add pets to apartments if residents haven't already done that. For the safety and security of the residents, you can also check the vaccination status of all pets and can remind tenants to get it done on time. You can also view the documents uploaded by residents for their pets, so you won't face any issue from local authorities.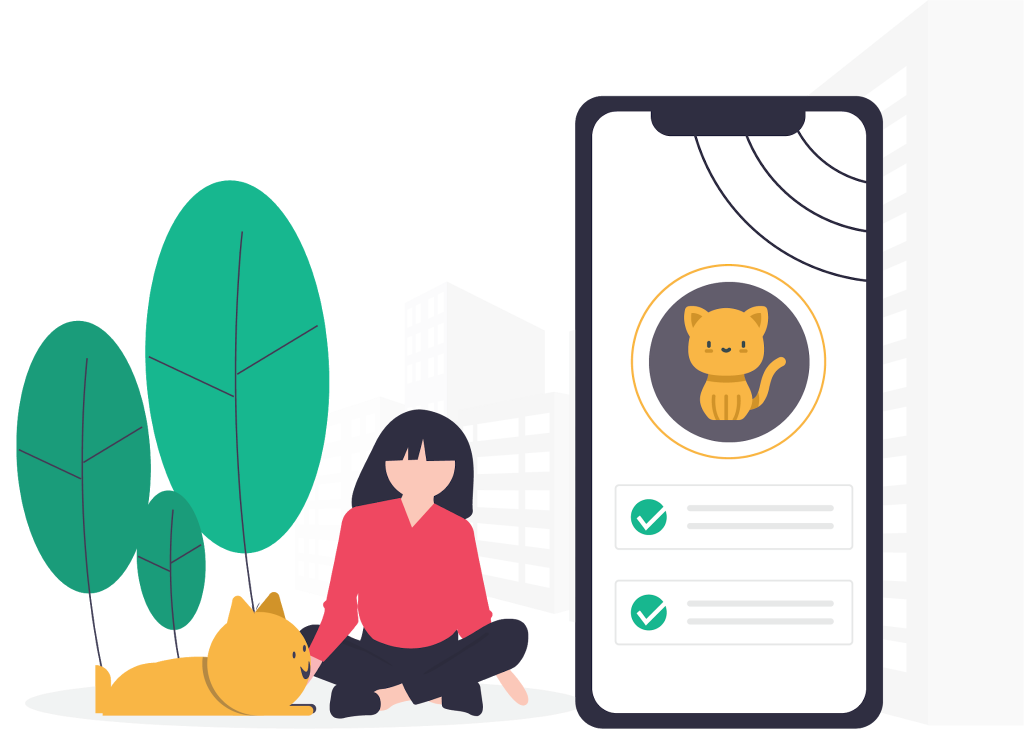 What is the biggest advantage of the Pet Management feature on NoBrokerHood?
If you ask us, it is the ability to reconnect a lost pet with their owner! Imagine you leave the door open by accident and you can't find your puppy? With the Pet Management feature, you'll be able to trace the lost pet back to the correct owner in no time!
How do I use the Pet Management Feature as a Resident?
You need to open the NoBroker Hood app and go to 'Profile' >'My Pets'
Click on 'Add Pet' to add your pet/s and their images, birthday, gender, and pet type. It will also be useful to add a identification feature.
Once you add it, you will get a unique pet registration number.
You can also add key vaccination information so that all residents know that your pets won't cause any danger to them.
Set reminders as to when you need to repeat vaccines and get alerts so that they are never missed.
Upload your pet's registration documents to keep their key information easily at hand.
How do Committee Members use the Pet Management Feature?
As a committee member you can login to your dashboard and go to 'Flats & Residents Management' > 'Pet Management' .
Here you can see the added pets by residents, and you can also add pets to apartments if needed.
You can search, sort, and check documents uploaded and vaccination status of pets.
Note:
Currently, only residents can add the vaccines and pet documents.
If you need any assistance or have questions for us, just drop us a comment below, we're happy to help with this, or any other feature on NoBroker Hood.