Enroll your society


Society Login


Enroll your society

Manage Society Assets With the All New Preventive Plan Maintenance

Has managing society assets been a nightmare? Then, not anymore! Introducing the carefully curated feature Preventive Plan Maintenance (PPM) – the smart way to maintain and monitor any society property.
Considering that every society has a number of assets and equipment that require mandatory periodic maintenance, we understand that looking after them and keeping a record can be an exhausting task. Thus, with this feature, we help you create a repository of all society assets; the admin can keep a record, monitor, and configure the same at any time from anywhere.
How PPM works?
On the admin dashboard, you will get five main functions under the PPM feature on the left side panel:
Dashboard
Get a comprehensive view of all the maintenance tasks which are due, scheduled or overdue as well as assets that are currently under maintenance all at one place.
Keep the count of active, inactive and removed assets at your disposal.
Tasks status(active, inactive, deleted and completed) can be viewed from the dashboard.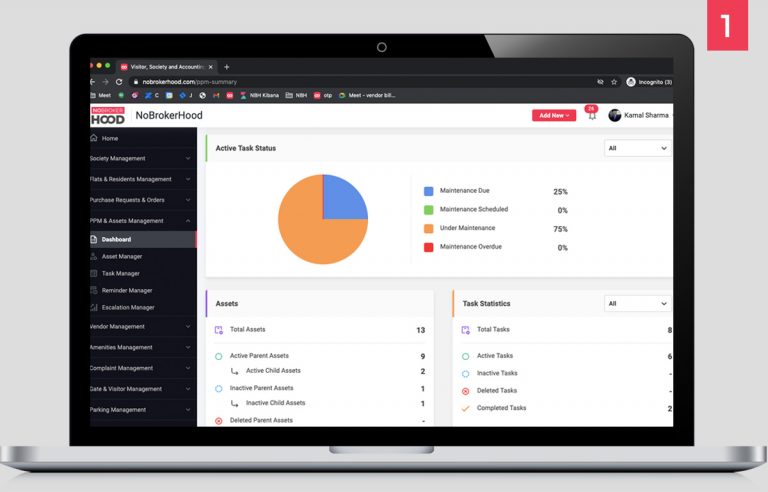 Asset manager
Add all the parent assets (for example a diesel generator) of your society. There is also an option to add multiple child assets (moderation unit or air filters of the generator) under the parent asset.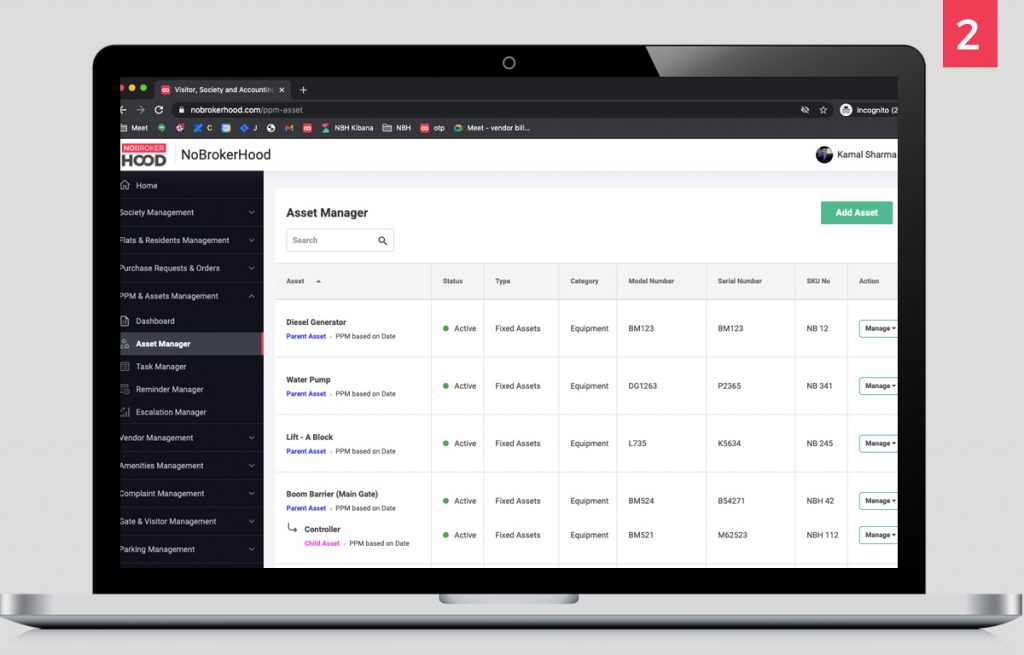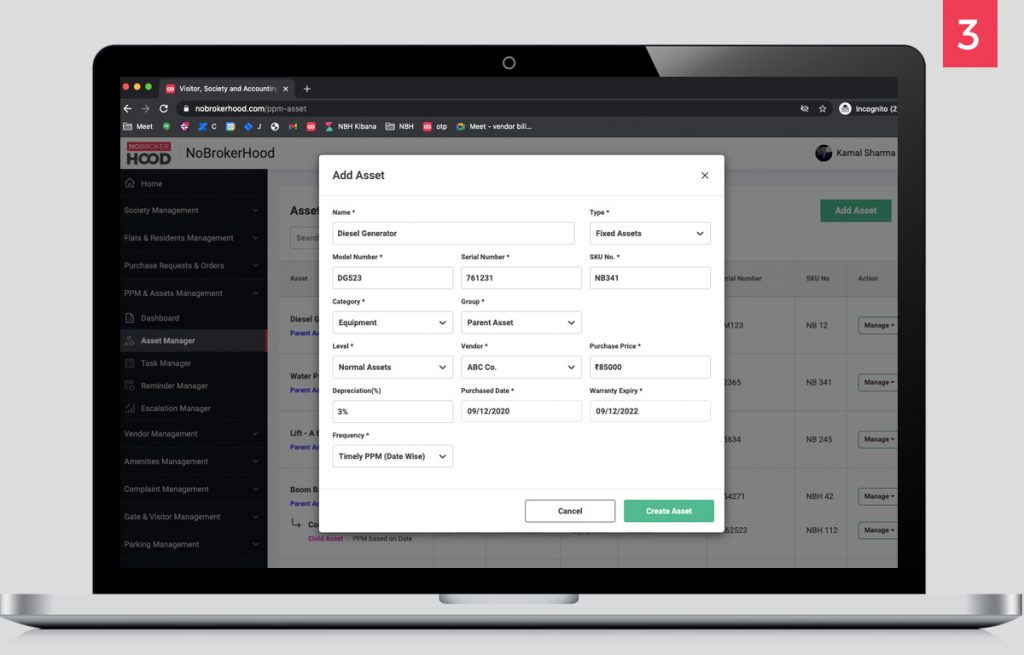 Task Manager
Configure all your activities. You can add a new task by clicking 'Add New' and fill up details such as task name, asset, priority, servicing staff, services to be done, frequency, start and end date, and note before selecting 'Create Task'.
In case of a recurring task, the task manager will automatically create a new task (depending on the frequency you have added) for the society staff to perform the defined errands by the admin.
The designated staff will be alerted about an assigned task via push notification and an email. Once the task is complete, the servicing staff should update the system.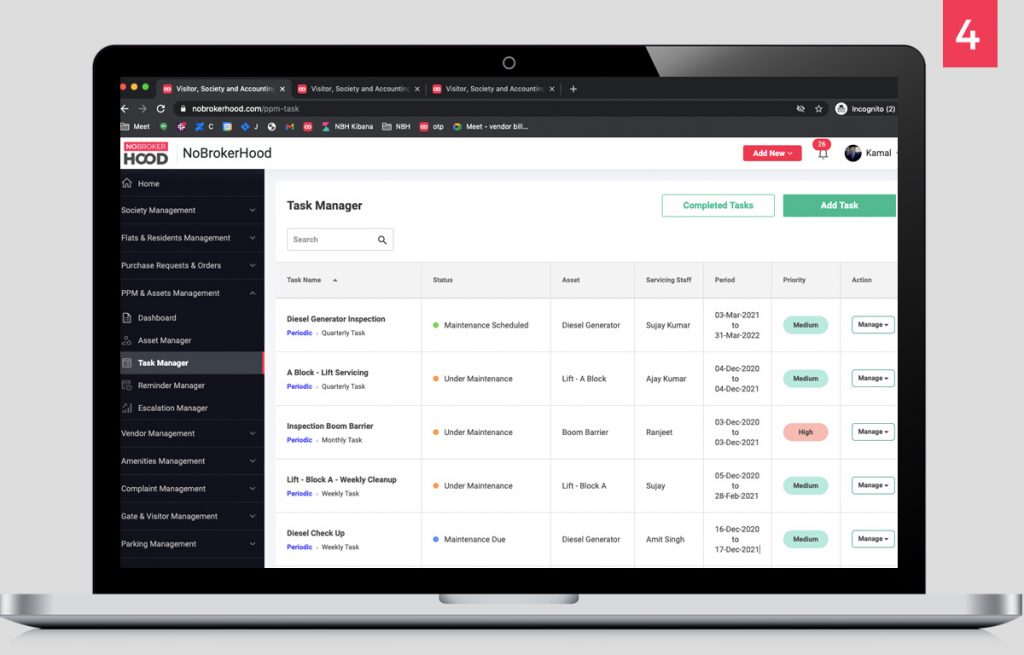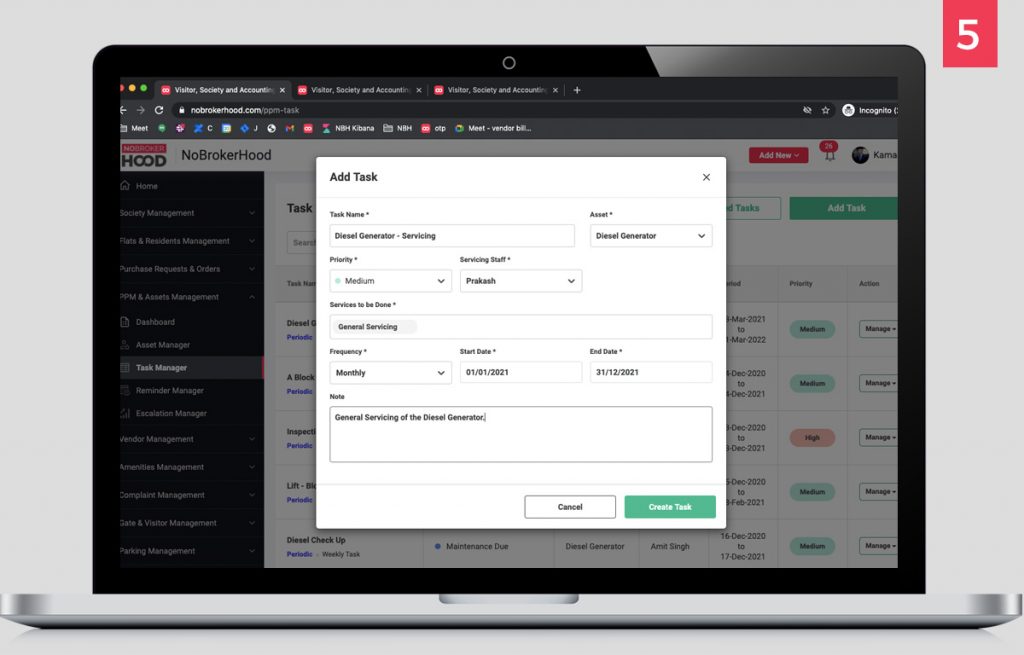 Reminder Manager
Remind your staff about the tasks you have assigned to them. You can also fix a time and date as to when the reminder needs to be sent and it will be sent accordingly.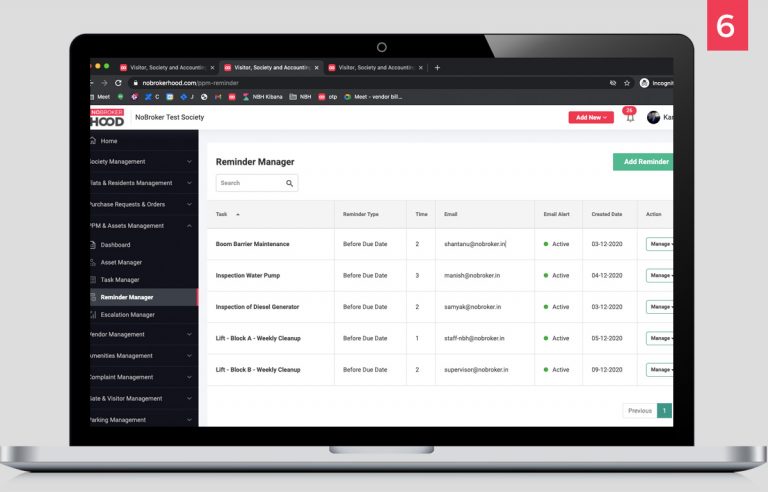 Escalation Manager
Define an Escalation matrix which will come into play when issues are not resolved within a specified time frame. Matrix can be defined according to priority of the task.
An email and SMS alert will be triggered automatically in case of escalation.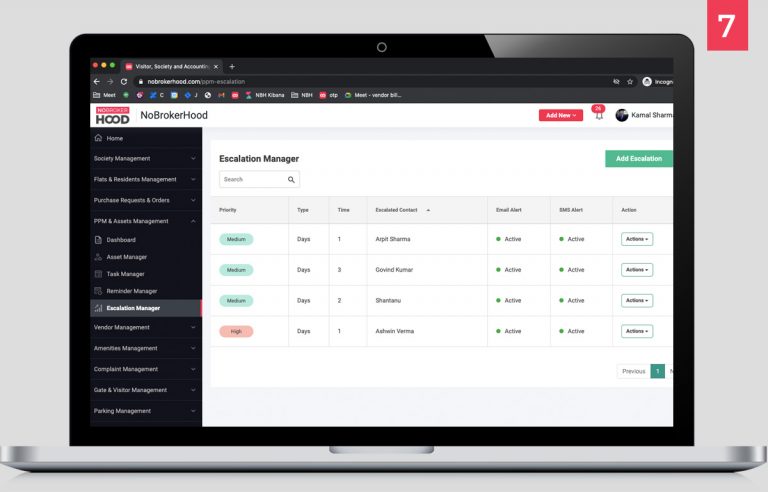 With such a systematic plan in place, we believe that managing society assets and other equipment will be a cakewalk for all managing committee members.
To know more about PPM, visit www.nobrokerhood.com and enrol your society for a FREE demo.