We conducted an Online Tambola Event for all the residents of NoBrokerHood on December 19, 2020. The response we received was exceptional. Witnessing the large number of enthusiastic participants was both overwhelming and heartwarming leading us to conduct 5 fun batches of the Housie event on the Octro Tambola platform.
Feedback/Suggestions
We thank each one of you for making this such a grand and successful event. We appreciate your enthusiastic participation. Here are the winners of all the 5 batches of the Online Tambola event: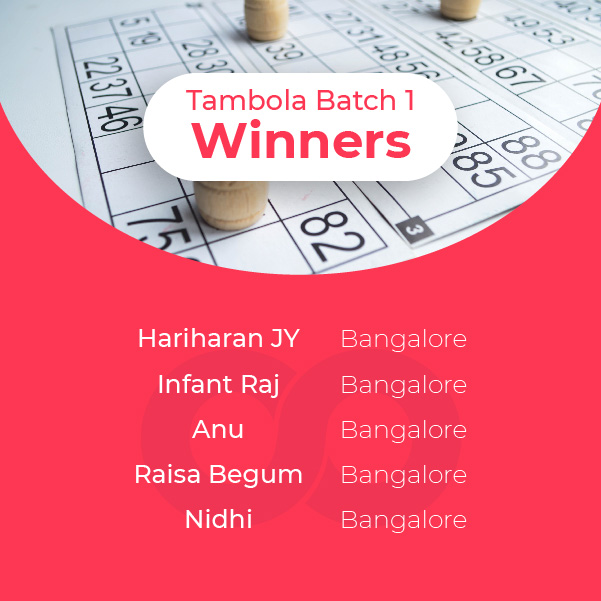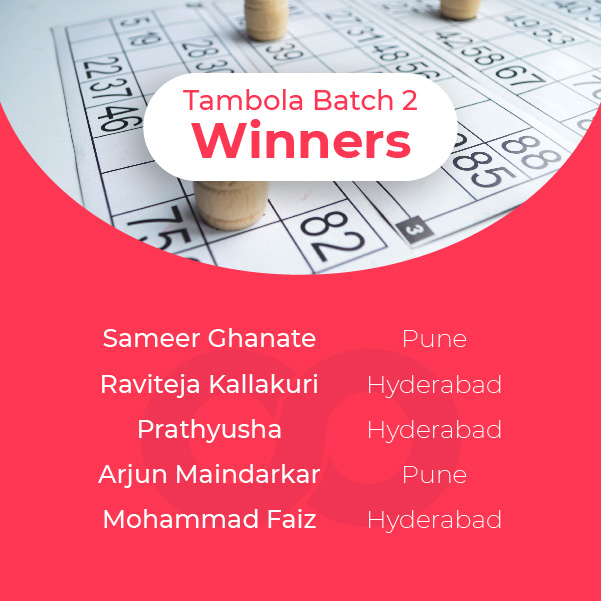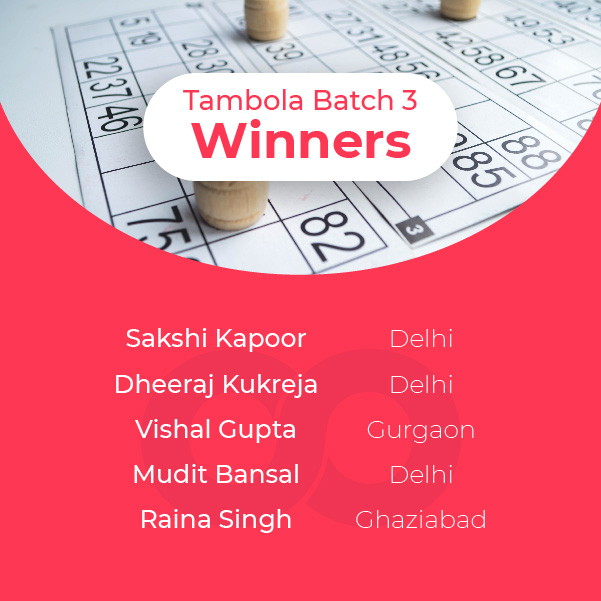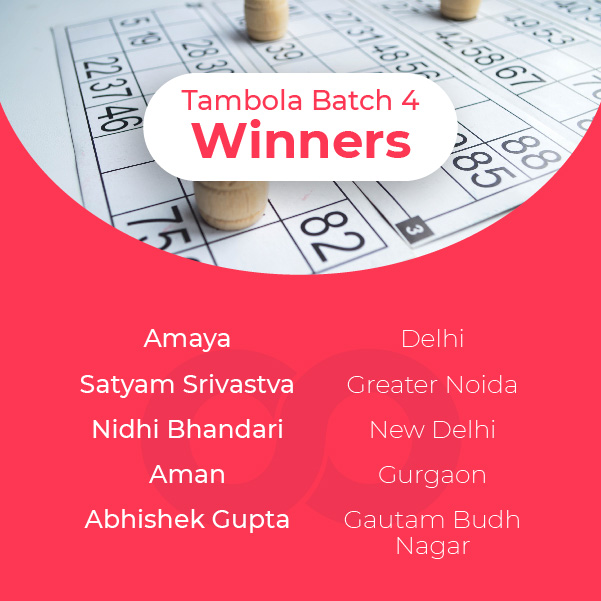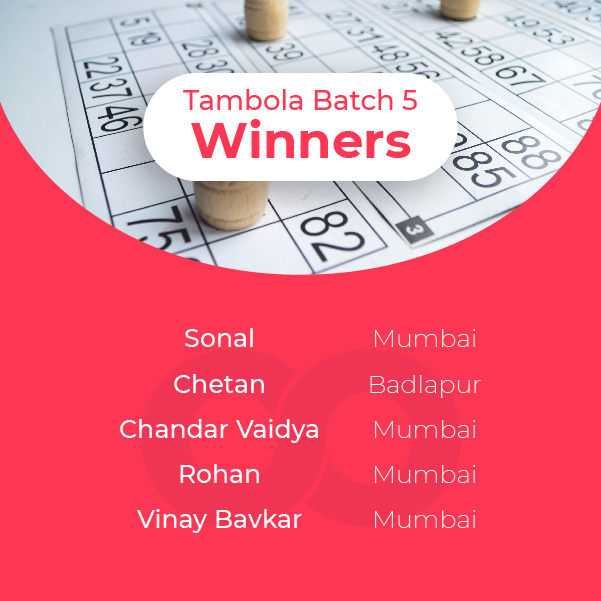 If you missed being part of this event, worry not, our next activity is just around the corner.  
We will be back with our next event announcement soon!
If you have any suggestions for activities that you would like us to organise for your society, comment below or reach us at www.nobrokerhood.com