Enroll your society


Society Login


Enroll your society

Here's Why Your Society Must Consider Switching to Solar Energy

Solar power in India is a steadily developing industry. In fact, India ranks third on renewable energy investment, according to a study by British Business Energy.
The Government of India plans to establish India as a global leader in solar energy by targeting to install 100 gigawatts grid-connected solar power plants by 2022.
Now, living in exclusive apartment complexes means having access to all kinds of amenities that you need to make life comfortable and getting access to uninterrupted electricity is counted as one of them. But do you know, apartment complexes tend to consume a massive amount of electricity daily!
While we cannot ignore the fact that the conventional methods of generating electricity is only damaging the environment, let's not forget the expense it incurs annually.
We all want to upgrade our lives to a more secure and safe environment by living in a gated community, why not think about making it smarter? Why not ponder about investing in solar power plant to generate electricity for the society?
Solar Panels: The Next Big Thing For Apartment Societies
For starters, solar energy is free, renewable and eco-friendly. If residential communities switch to solar energy, there will no doubt, a significant reduction in carbon emission. And the good news is, it can save more than 40% of power costs, resulting in lower electricity bill generation.
Apart from its maintenance costs being very low, installing a solar plant doesn't require a huge capital. It is counted as a long-term investment and not to forget, there is solid government backing – subsidy scheme for institutional, residential and social sectors.
Some residential societies in cities such as Bengaluru and Mumbai have already adapted to this non-conventional source of energy. Annually, they save up in lakhs on their electricity bills.
Things to keep in mind before installing solar panels
If you and your society members are planning to install solar panel, remember to:
Take committee members' approval – As the basic rule goes, it is a requisite to seek everyone's consent before deciding on any society-related tasks or upgradations. Make sure that everyone is on the same page and that every aspect – commercials, installations, etc., are cleared out with the members and residents.
Decide suitable solar technology – Whether you want to install these panels for electricity generation or use the technology to heat water, make an informed decision keeping in mind the usage and size of your society.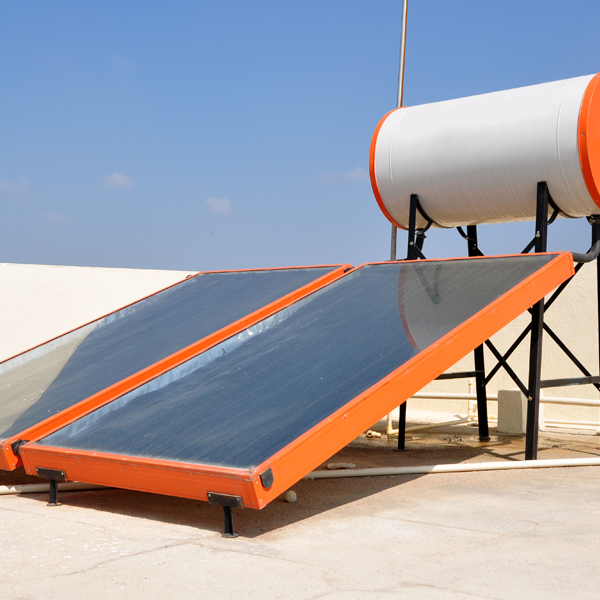 Building audit – Before you call in installation companies, get a team of subject experts who can help you steer clear of any shades that can act like a roadblock during the installation process and to check the strength of the rooftop for it to support the weight.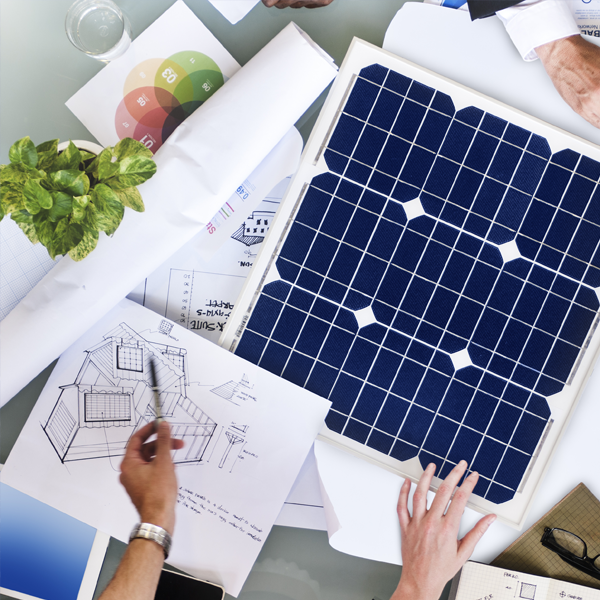 Choose professionals for the job – As mentioned earlier, installation of solar plant is considered a long-term investment, and you wouldn't want to go wrong with that. Do you? That is why, it is advisable to select the best in business to install these power panels. Many companies specialize in offering solar power systems but choose the one that is certified and adheres to rules set by the government. Lack of standard products and procedures can lead to challenges in future. Professionals can also help you find the right amount of energy required for your society, spot the accurate place of installation and the right direction the solar panels should be facing.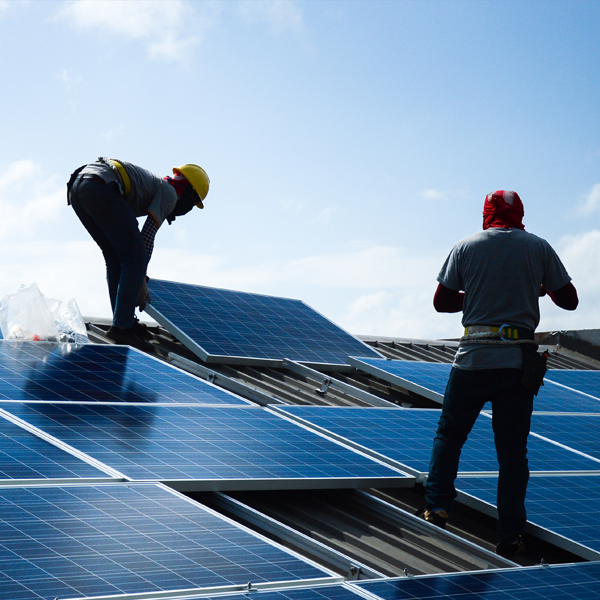 You can use NoBrokerHood's group and forum or the notice board features to start a discussion on this before calling in for a meeting. This will help you get a fair idea about what everyone thinks. And all this in just one click.
Few benefits of solar energy…
Environment-friendly – Solar energy is renewable. While coal, oil and natural gas will eventually run out, sunlight never will. The cherry on top is there are no greenhouse gas emissions, making is safe for the environment.
Big save on electricity bills – Once you have the solar panels in place, you will automatically see a decrease in your power bill – simply by using solar power during the day. In fact, you can also use solar power to supply electricity in common spaces like corridors, lifts, club house, and to start water pumps.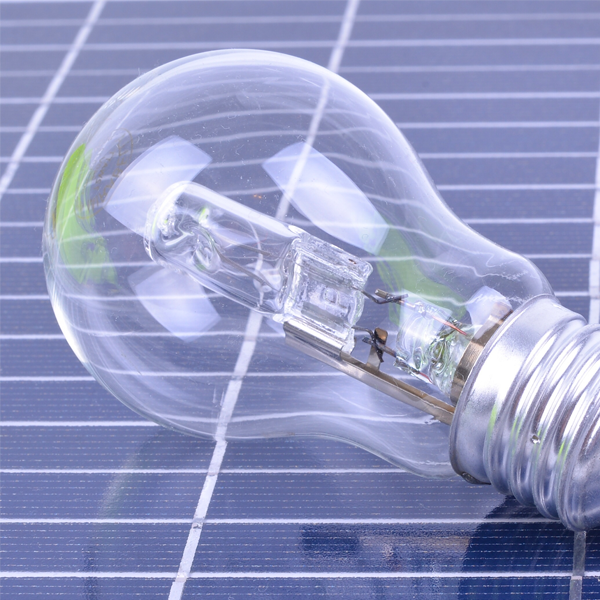 Low maintenance – These solar grids only require occasional clean up and maintenance check-ups (get this done by a professional), which means that it requires very low maintenance. The life span of solar panels is 25 to 30 years.
Government support – The Indian government offers subsidy schemes for installing solar rooftop systems. Residential apartments can avail this subsidy and get financial assistance when they install grid connection solar system. Don't forget to check with your connection partner more about this subsidy.
Aesthetic appeal – Solar panels are rising in demand with more and more residential societies opting for this solution. With the growth in demand, many manufacturing companies have also started to design solar panels keeping its appearance in mind. Having placed solar panels in a visually integrated manner can look beautiful and aesthetically appealing. It also has the potential to increase the market value of your society – you know, being responsible towards the environment is now seen as being cool!
With global warming noticeably affecting the environment year-after-year, making use of sustainable energy is the need of the hour. The most viable solution to control the damage is by making use of renewable resources like solar energy.
Comment below to let us know if you found this read helpful. You can also visit www.nobrokerhood.com to make discussions and conversations efficient.