Enroll your society


Society Login


Enroll your society

Here's How You Can Curb the Spread of COVID-19 in your Building Society with NoBrokerHood


As the saying goes, prevention is better than cure, this is especially true when there is no cure for the deadly COVID-19 virus that is taking over. It's time that we do our best for ourselves and our building society to be safe and keep the virus out, without letting life come to a halt.
Things are slowly inching their way back to normal, home deliveries are back, and so are our domestic help, some offices are even opening up. With so many people now entering and exiting the society, how do you keep everyone safe?
The importance of face masks

There are a number of studies that show how face masks and face covers can control the spread of germs. They are very effective at blocking large particles of viruses and bacteria that travel through coughs and sneezes and speaking. Studies have shown that a single cough can produce up to 3,000 droplets, and through speaking, thousands of droplets invisible to the naked eye are released.
Large droplets can settle on any surface around us, the smaller droplets can remain suspended in the air for hours! So, anyone passing in the hallway or using the lift even 2 hours after an infected person sneezed there, is at risk.
 The use of a mask can reduce this risk significantly, which is why many countries have made using face masks mandatory, they have even been able to flatten the curve thanks to masks.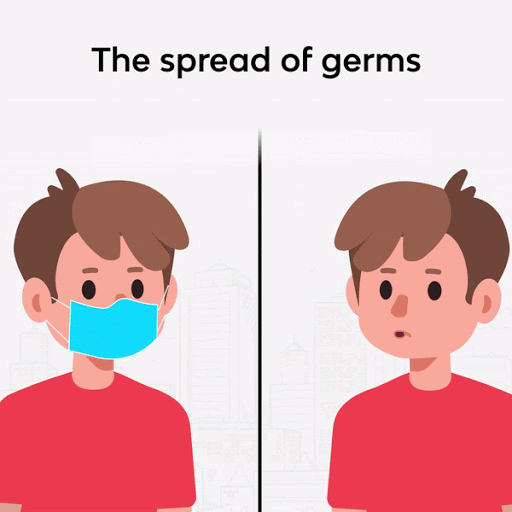 With the new update, now your society can be sure that outsiders are not allowed into the society without a mask. As soon as a visitor, delivery person, staff, or even domestic help come to the gate, they will have to have a mask to enter. Guards will be able to make a note if they have entered with a mask on the app and you will have a record of everyone who enters, and if they have a mask.
Temperature checks

When you are feeling ill, the first thing a doctor does is check your temperature. This is because of the simple reason that a number of diseases are characterised by a change in body temperature. With the coronavirus, one common symptom is a fever and can be measured with a temperature gun. Fever screening is used in offices, shops and many other places, a lot of building societies too have started using temperature checks at the gate.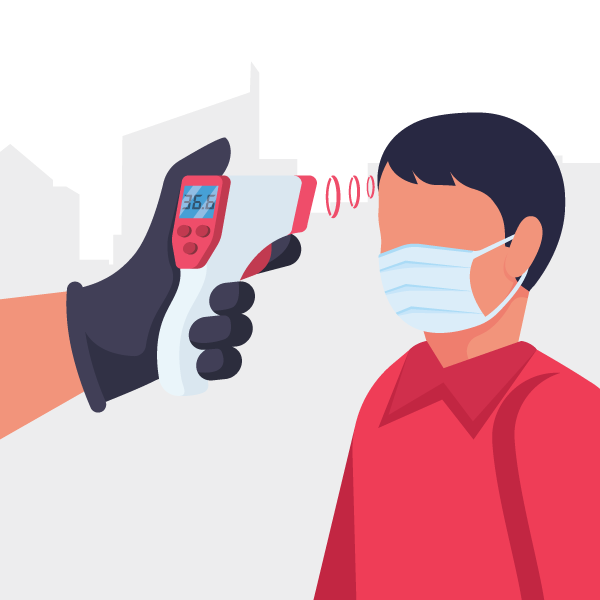 The NoBrokerHood app will allow you to keep a record of all outsiders that enter the society. You will be able to tell if your visitor /delivery person/maid etc. has a temperature, even before they enter. If they do, you can use caution and ask the guard to deny them entry. This way you will be able to stop the infection from entering the society.
When you combine the temperature check and the mask check at the gate, you'll be cutting down the risk of COVID-19 transmissions to those inside the society. You will also have a record of those who have entered without masks or are unwell and help them get the assistance they need.
When it comes to parcels and food delivery, you can stop the spread by using the UV sanitization from NoBrokerHood.
To get a demo of all the other ways NoBrokerHood can keep your society safe, just visit NoBrokerHood. Drop us a comment below if you need assistance or have any questions for us.