Enroll your society


Society Login


Enroll your society



As the popular saying goes, 'The first impression is the last impression', especially, when it comes to your home. And nothing can leave a lasting impression than an aesthetically pleasing front door.
Designing and getting all the elements right for a door is an essential part of the home design. Apart from the look factor, the main door plays an important role in protecting our privacy and ensuring our safety. The entrance door must be sturdy and should be able to withstand pest attacks and extreme weather conditions.
Whether you planning to buy a new house or thinking of redesigning your old crib, it is not too late to consider and invest in a stylish and fancy front door design that will set the right vibe.
Here are a few things you must consider before upgrading your entry door design:
Choose the right colour: Bright, fresh colour schemes are trending now. Go bold and make a dramatic transformation of your entrance. Bold red, teal, aqua blue, yellow, and turquoise are some of the shades you can opt for. They look stunning while giving your home a contemporary and elegant appearance. Using these colours for a neutral coloured home can look appealing. You can paint it yourself or get a professional to repaint the door.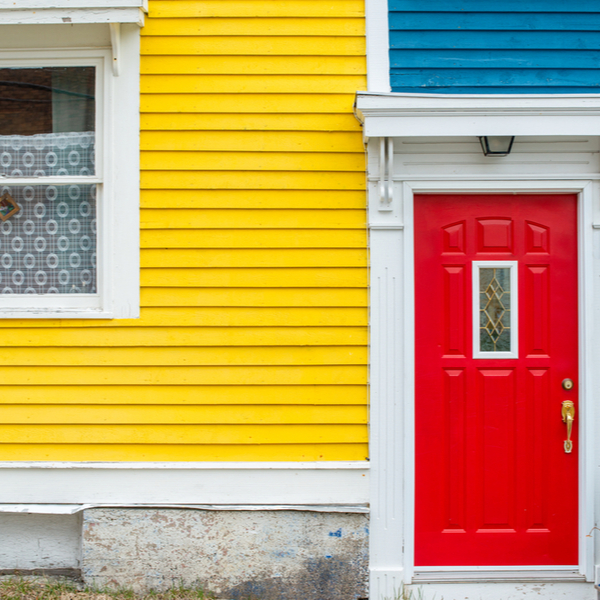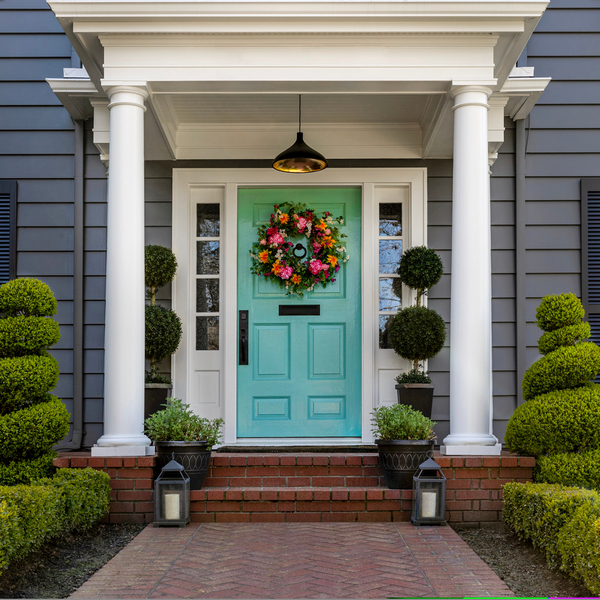 Choose the right material: When we talk about door style, the first thing that comes to mind is the humble wood. But now, times have changed and so should your choice of material. Though it is the most common material, wood is also the most expensive and of high maintenance. So, look for affordable alternatives such as uPVC (unplasticised polyvinyl chloride) or vinyl, fibreglass, steel, aluminium, glass and iron. These materials are durable, energy-efficient and cost-effective.
Full metal doors, wooden door with steel frame and full glass and stainless steel are some of the emerging trends for a modern house entrance among homeowners.
Replace the existing hardware: You don't necessarily have to replace the entire door to welcome a transformation. You can give a facelift to your abode by simply adding statement details and replacing the existing hardware. Changing the door handles, knobs and levers can give you a unique door design. There are many trending options online and you can choose the one that best suits your entry door design.
We Bring You 5 Door Designs to Set the First Impression:
1. Elaborate with grillwork: Be it a traditional artwork like the Warli or a quirky design, add grillwork to your exiting door and play around with frosted glass to make it stand out. You can also opt for a bold colour that compliments the grillwork and would set the tone for what's inside. Not to forget, grills will only make your door more sturdy and secure. You can also upgrade your door frame into something like the below image to make it look a class apart.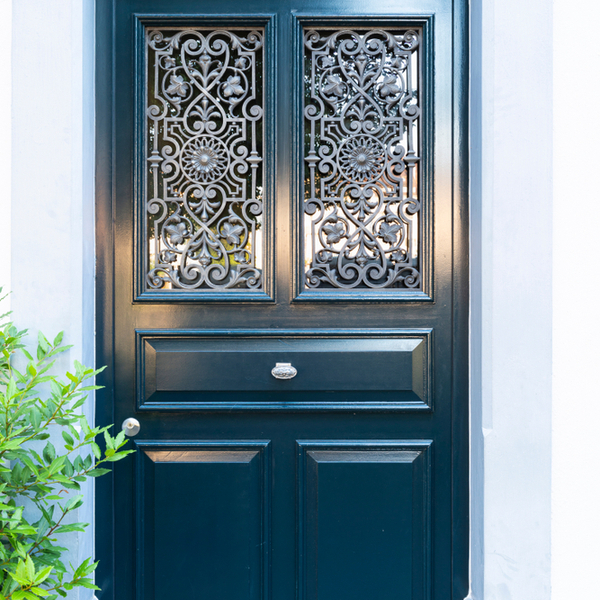 2. Sidelights are in: Give your front door a makeover by adding a sidelight. It is one of the home improvement options worth considering. It not only gives a fancy look to your door but has its benefits – increases the amount of natural light into your home, a sense of openness and better view. If you are looking for more privacy, you can play up with stained or frosted glass.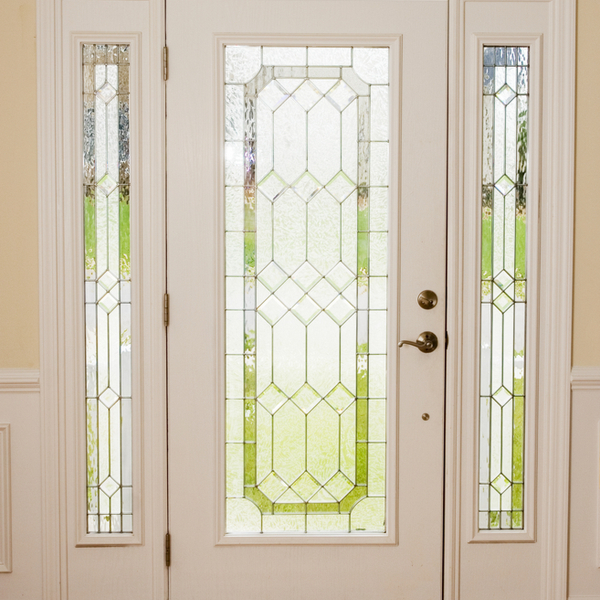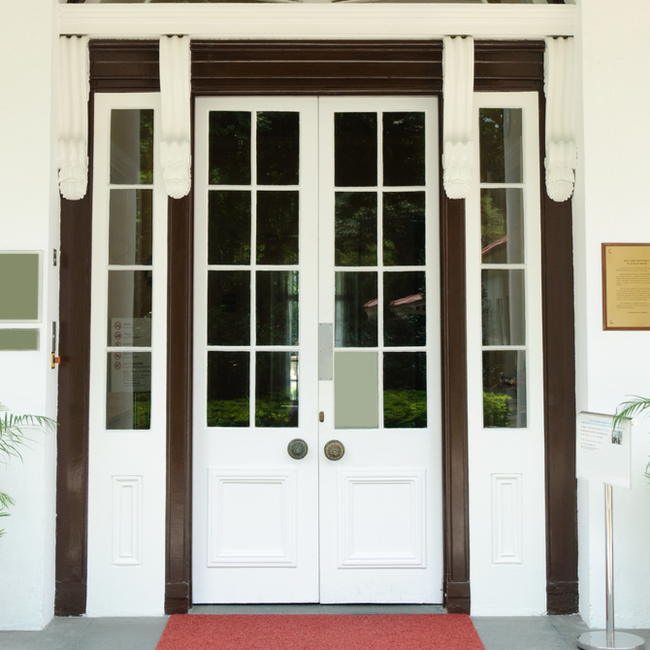 3. Dual or double door: Yes, we understand, most of us today, relate double door to a refrigerator but let's just ignore that for now. Consider having a dual door as your front door elevation. You can also transform your existing wooden door into this and play around with its design – add glass or fibreglass to make it look modern and fancy. Double doors instantly make your entryway stand out and a whole lot grand. Your guests will only feel welcomed to your humble abode. If you are residing in an independent house or a villa, a dual door can work like magic!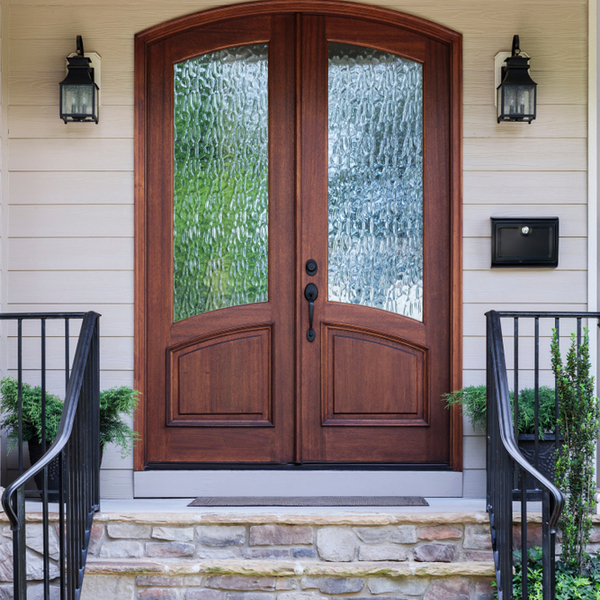 4. Detailed with woodwork: Wooden doors might be a common sight in most houses but even after many years, this remains to be a staple main door design. Give your old wooden door an artistic appeal by incorporating intricate floral woodwork. Many craftsmen specialise in such designs; the best part is, you can personalise it.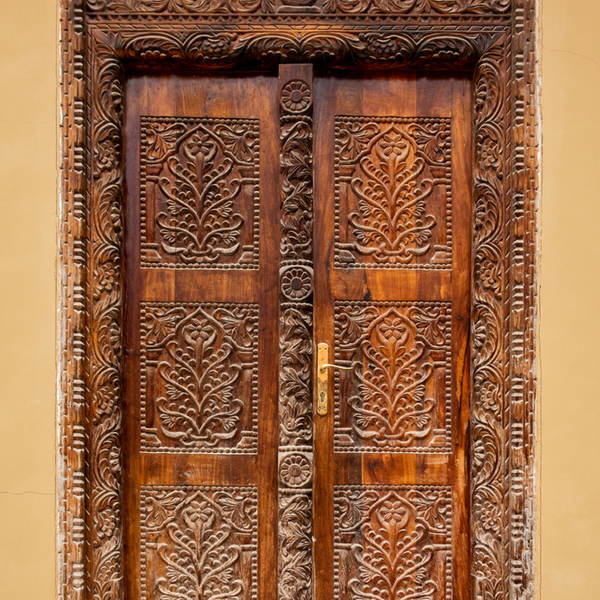 5. Panelled door with frosted glass: Adding frosted glass to your main door gives your crib a stylish twist. It has a very modern yet contemporary appeal. It is simple and functional and has got the eyes of many homeowners.
If you have the time and budget, consider opting for a designer door. You can customise it by adding your name, house number while incorporating unique door designs and get a modern house entrance.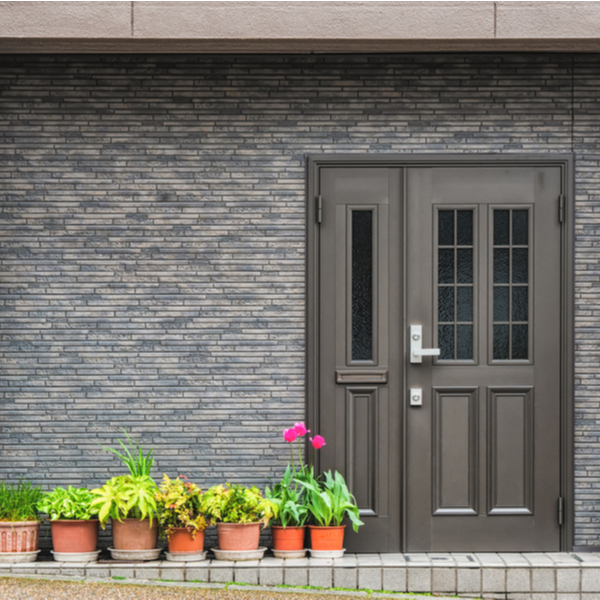 P.S: While giving your entrance a breath-taking makeover, don't forget to keep your safety in mind. Invest in safety door designs for your flats and independent houses as much as possible. Make sure your door is equipped with a 5 or 7 lever mortice deadlock.
Comment below if you found this article helpful. You can also visit www.nobrokerhood.com to enhance your safety and security.