Enroll your society


Society Login


Enroll your society

Want to be the Top-chef in your Building Society? Read this guide first!

Not everyone can cook amazing, drool-worthy food. But if you can, then it's time to share your mouth-watering creations with everyone and be the top-chef in your society! You'll be sharing your talent, and making money, all from the comfort of your home. Here's how –
Open your NoBrokerHood App
Click on the Food by HomeChefs tab
Select the 'I'm a Home Chef' option
Click on 'Sell Food'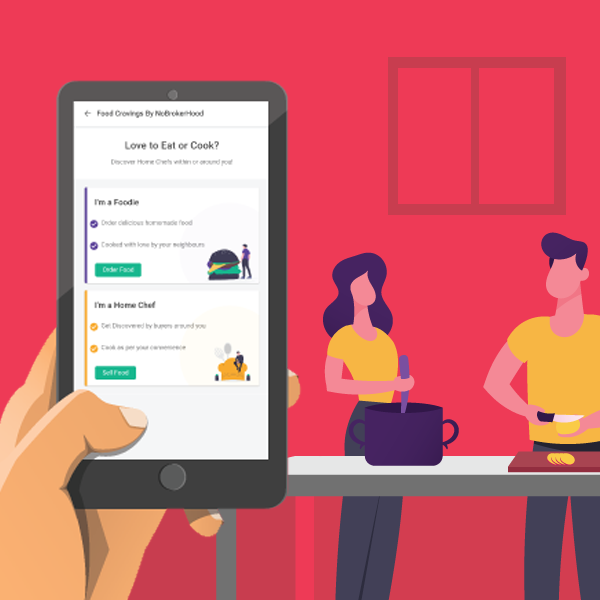 5. If you have a dish you want to sell, or a whole menu in mind, then click on 'List Your Food'
6. Here, under the 'My Kitchen' tab you can talk about your dish and let people know important details like –
The name of the dish
The price of the dish per serving
What type of dish it is (veg. or non-veg.)
A description of the dish (you can as descriptive and specific as you like)
Choose your availability
Set the preparation time (those who order will know when it will be ready)
7. Once you're done filling in the basic details, you can publish the dish details and when you're ready to start selling, mark it as 'Active'.
8. Now, you need to keep track of all the orders pouring in. Go to the 'My Kitchen' Tab and click on 'Orders'
9. Here you can 'Decline' orders (when there are too many orders) or 'Mark as Ready' when you're done cooking. You'll be able to see who has placed an order and when they want the order by.
10. If you run out of dishes, or can't take on an order, then you can either mark that dish as 'Unavailable' or 'Reject' orders as per your convenience.
When you accept an order, the foodie buying your delicious food will be alerted. They will make payment directly to your UPI id if you have one, or pay you using any method you choose. The whole process is very easy.
After you start selling, you'll notice that this is a simple way to share your passion for cooking and make some money too. Being a top chef is now possible with NoBrokerHood.
Drop us a comment below to let us know how much you love this feature.  Visit NoBrokerHood for more information on our other exciting features.