Enroll your society


Society Login


Enroll your society

Shocked by the surge in electricity bill? Here's why and tips to reduce electricity consumption

The sudden inflation on electricity bill post lockdown has put many into a frenzy. In the past weeks, many have taken to social media to express their disbelief regarding a sudden and exorbitantly steeped electricity bill for June and everyone has only one question! How? 
While some are seeing a difference of Rs 1,500, there are others whose electricity bill increased up to five times the regular bill. 
So, what is the actual reason for this sudden surge? Can we call it a mistake in the calculation by the electricity distributors? 
To solve this confusion, NoBrokerHood, got in touch with Abhishek Jain, entrepreneur and founder, BijliBachao, a website that helps residential consumers to save electricity by providing various tips and tricks. He decodes the reasons for the inflated price post lockdown.
Heighten usage of electricity during lockdown
Considering that most of the working population and students are now working and schooling from home, there is naturally high electricity consumption at home, as compared to what it would have been four-and-a-half months back. 
"There is increased usage of air conditioner and ceiling fan – both of which are high energy-consuming appliances in a house. People underestimate ceiling fans but they consume a lot of power," observes Jain.      
The billing process…
During the lockdown months (March, April and May), electricity distribution companies were unable to take meter-readings (for obvious reasons), and therefore, bills were generated on the average reading of the previous three months (December, January and February). 
Now, considering that these three months are cooler season, the bills for March, April and May were lower. But since lockdown had already started by then and there was already a 30 percent increase in electricity consumption at homes (due to work and school from home), when in June, electricity boards took meter- readings, the difference amount of the previous months was added along with June month's bill. Thus, as a whole, many felt that there was a huge shot. It is important to understand which months are taken to calculate the average.
"My usual summer months' bills are around Rs 3,000 to Rs 3,200 but I was billed roughly around Rs 2,500 in March, April and May. In addition to this, there was a 30 percent difference in my consumption, which increased to Rs 4,000. So, when I received my bill for June, it was almost about Rs 8,000. But I had already anticipated this surge and was satisfied with the calculation too. I understood that the bill includes the delta billing (of previous three months) plus my increased consumption in June," Jain explains. 
The shock that people got looking at their exorbitant bill amount was mostly because the average billing was done for the wrong months. He feels that the ideal months should have been March, April and May of last year to avoid the confusion.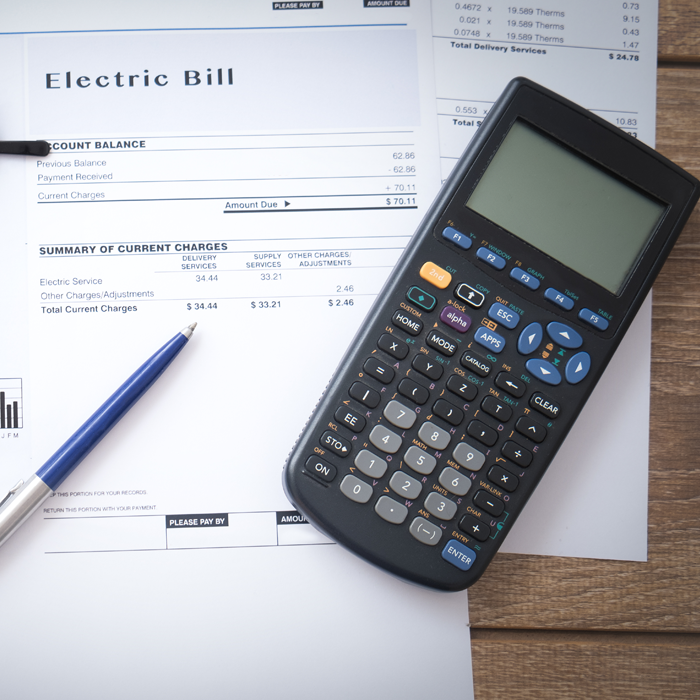 Tips to reduce the electricity bill
Here are a few ways you can reduce your monthly electricity bill, gradually: 
Understanding your appliances: One must have a basic understanding of how much power each appliance is consuming. Most of us don't have any idea about how much our A/C, ceiling fans, or refrigerator consumes daily. Knowing which will help evaluate the consumption pattern and eventually reduce the electricity bill.

 

When at home, especially, during summer months, most of us keep the A/C's temperature as low as at 18 degrees; the lower the temperature, the higher the electricity bill will be. Abhishek suggests that we keep the temperature as high as it is comfortable for us. Ceiling fans, for example, are the most underestimated. Even though we don't use lights or A/C throughout the day, ceiling fans are on for more than 15 hours. They consume a lot of energy and have a dramatic impact on the overall electric bill. 
Checking for timely service 

As much as buying an energy-efficient appliance in essential, its scheduled and timely service is equally important. Most people don't necessarily get their A/Cs serviced once summer months are over. Servicing is a must for all kinds of appliances – be it A/C, washing machine or refrigerator.  

Buying the right-size appliance for home

"If your room requires one ton of cooling but you have a 1.5 ton, you are wasting a lot of electricity by running a higher ton A/C. Similarly, refrigerators today have become a status symbol. People want to buy 700 litre refrigerators when in reality, a 300 litre is more than enough, and it even consumes less than a unit of energy," says Abhishek. 

For water heater or gysers, which needs high instantaneous power to run, but only for a short time, the size should not depend on the size of the family unlike many of us think. In fact, for cooler places like Bengaluru, a 10 to 15 litres gyser is enough, irrespective of the size of the family and for warmer places like Mumbai, a 6 to 10 litre is the ideal size. Along with understanding the right size, one should also understand that ideally a heater should be switch on before use and switch off after use; keeping in on throughout the day will only consume a lot of electricity. 
Can faulty wiring increase electricity bills?
Faulty wiring cannot impact an electricity bill significantly, however, they can cause the connected appliance to heat up and consume extra electricity. In case you are aware of any such faulty wiring in the house, call and check with an electrician right away.    
You can now pay your electricity bill without any hiccups, and only once you have analysed it thoroughly, with 'NoBrokerHood's Utility Bill Payments' feature.  
Visit www.nobrokerhood.com to enroll your society and enjoy the latest tech-enabled features on NoBrokerHood app.