Enroll your society


Society Login


Enroll your society

Renting out a flat? Here is your to-do list

Planning to move to another city or simply to another location but do not want to give up the place you are residing in currently? Renting it out is the most convenient thing to do, and yes! It makes perfect sense.
However, with it, comes a lot of headaches that you must address. As an owner, worries such as misuse of the property by the tenant, rent and maintenance payment delays or refusing to vacate the house, can be quite stressful. To avoid such hassles in the future, it is wise to keep in mind a few necessary things before renting out a flat.
To help you make this easier, we list out a few things you should know before renting out a flat:
Make an informed decision: The first thing you must do is be sure if you really want to rent out your flat/home. Renting out a place that you have stayed in for so long is usually not easy, emotionally. This, followed by dealing with agents or platforms to find a suitable tenant, finishing the necessary repairs and maintenance work before you can show the place to someone, and not to forget, completing the legal formalities can be time-consuming and a tedious task. Therefore, make an informed decision before you plunge into the idea.
Decide correct rent amount: Keep the current market in mind before you decide a rent you would want to propose. Make sure you spill out the correct rent amount because failing to do so will turn down potential tenants. Having said that, if your house is well-furnished and maintained and is located at a prime location, for example, you can quote a few zeros more.
Evaluate nearby properties: Before fixing on the rent amount, evaluate the nearby properties to get an idea about the running cost. Do your research on the rental rate trending at the location and property type. To determine the rent of a house, one needs to keep various factors in mind like location, available amenities, neighbourhood and the condition of the house.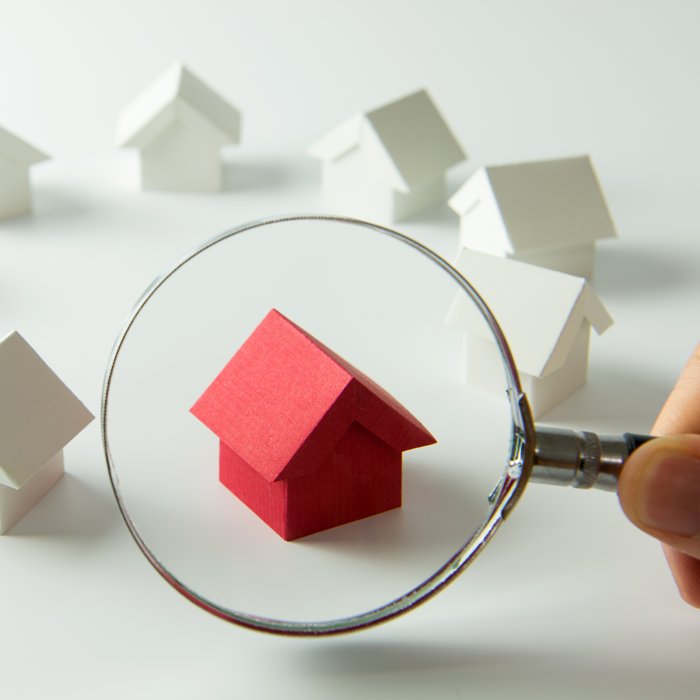 Advertise with the right platform: Putting the to-let board in front of your flat is not enough. You must find the right platform to advertise your home which will help you reach out to your potential tenant. Be clear what type of tenant you are looking for though. Platforms like NoBroker can be a good choice as it lends you a helping hand to post free property ads under 'property for rent by owner', you can advertise your home by uploading photographs and details about your property and get connected to the right kind of audience.
Importance of rental agreement: Now you have come to the most important part before renting out your flat – a rental agreement! It is a legal document that binds you and your chosen tenant into mutually agreed terms and conditions. That is why these terms must be discussed before the final copy is printed. A rental agreement can act as a crucial document in case of any clash between the both of you. Drafting a carefully thought and considered agreement, which reflects every important detail clearly, is the first step. You can also take the help of a legal expert to give it a final touch.

Reference check and police verification: Before handing out the keys to your house to your potential tenant, make sure you have all the authentic documents required for rent agreement. Make sure documents such as permanent address proof, last residential address, legit government id and tenant police verification or background check of the tenant are all in place before you get your tenant to sign the carefully curated agreement papers.

Inspect the flat before renting out: Before someone moves in, give final look at the flat. Inspect every corner of the flat and make a note of the condition of the house. This does not end here; as a landlord, you must visit the rental house occasionally for inspection to see if the tenant is following the maintenance clause.

P.S: Never rent a house without a contract.
Here's how to make a rent agreement:
Draft the rental deed with the help of an expert.
Make sure you print the same on a stamp paper of due value – doing so gives it legal validity.
Get the signatures of both the tenant and the landlord in the presence of at least two witnesses (they should sign these papers too).
Register the documents at the nearest sub-registrar office paying a small registration charge.
You can also e-register your rental agreement.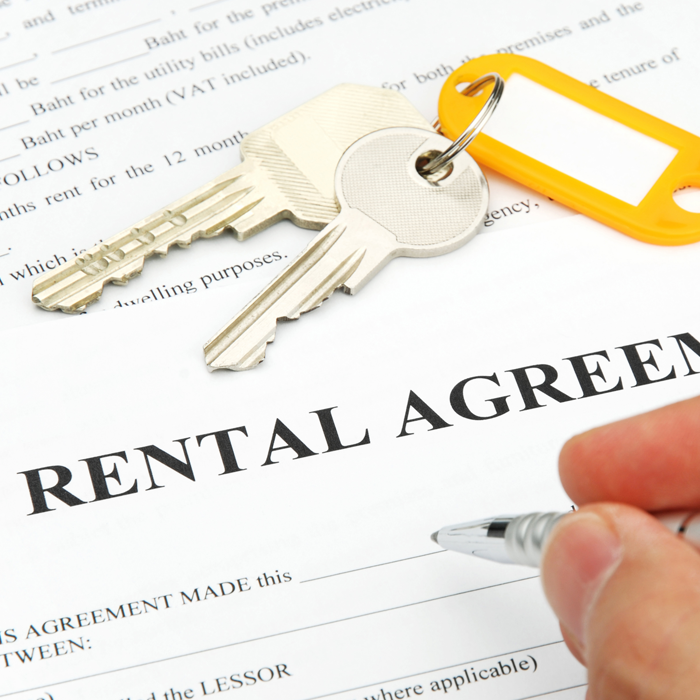 Essential clauses to be included in the rental agreement
Having a lock-in period in the rent agreement is a must. This refers to the minimum period before which neither of the parties can terminate the contract.
Clear mention of the rent and whether that includes maintenance fee, water and electricity charges are important clauses.
The purpose of tenancy – commercial or residential – should be clear in the rent agreement details.
Details on the list of fitting and fixtures too should be mentioned – in case of a furnished house.
Mention in your agreement whether pets are allowed on the premises.
Similarly, one must also disclose food habit restrictions, if any.
The contract should also carry terms such as penalty upon late rent payment, clarity on duties and responsibilities to maintain the property, etc. If your flat is in an apartment complex, make sure you make a mention about the housing society rules and regulations for tenants.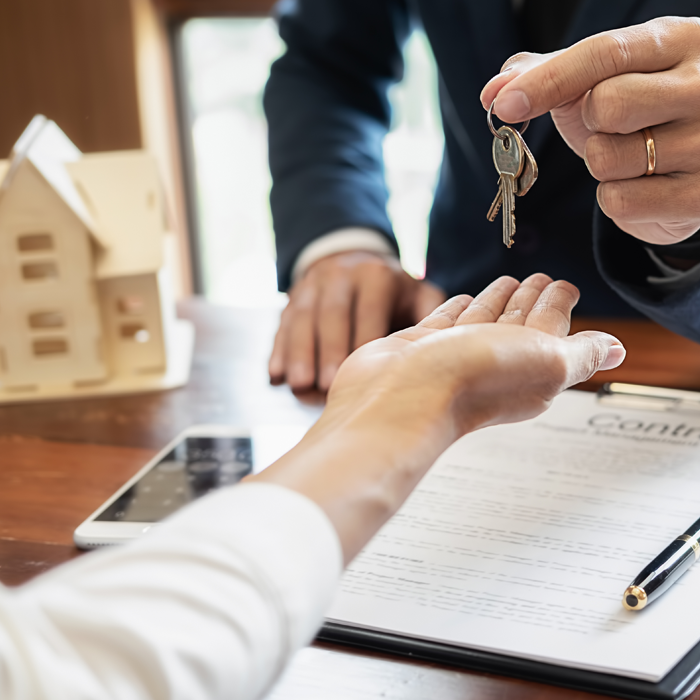 We understand that renting out a flat, which was once upon a time your home, can be difficult but with this to-do list in place, we are sure this process will be smooth and hassle-free.
Comment below to let us know your thoughts or visit www.nobrokerhood.com to avail services like online utility bill payments or one tap society and maintenance bill payments.