Enroll your society


Society Login


Enroll your society

Make Your Visitor's Entry Smoother with NoBrokerHood's 'Notify Gate'

Have you ever experienced a long waiting time at the gate while paying a visit to your friend? Or has it been the other way round?
Nevertheless, no one likes waiting in a queue, especially while visiting someone – be it your friends and relatives, delivery executives or the cab you have just booked. Waiting at the gate for security approval, register entry and then a few rounds of confirmation calls can become annoying and eventually lead to frustration.
We understand this, and thus, introduced – 'Notify Gate' in the resident app. This feature enables you, as a resident, to pre-approve your expected guests and visitors including delivery personnel, cab drivers and local service vendors and give them a hassle-free entry into the society.
Here's How Notify Gate Works?
On the NoBrokerHood app, tap 'Notify Gate' on the home screen.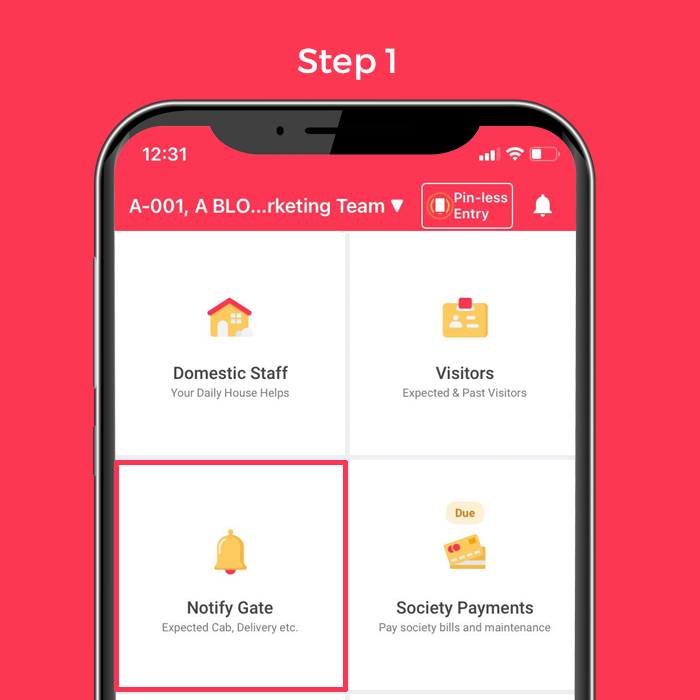 Under 'I am Expecting…', choose an option – Cab, Delivery, Collect at Gate, Guest or Others – to be pre-approved.
If you are expecting a cab, you can pre-approve its entry by tapping on it and filling in details such as 'Date', 'Time' and 'Cab Company'.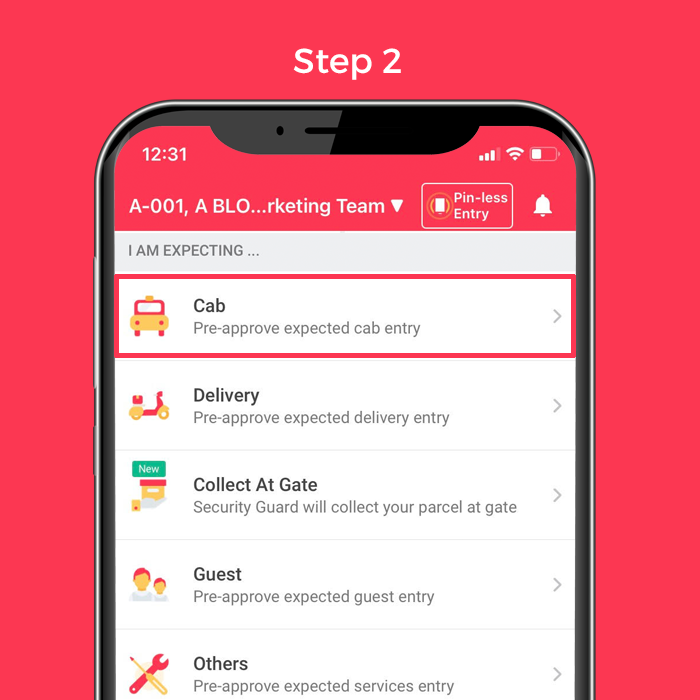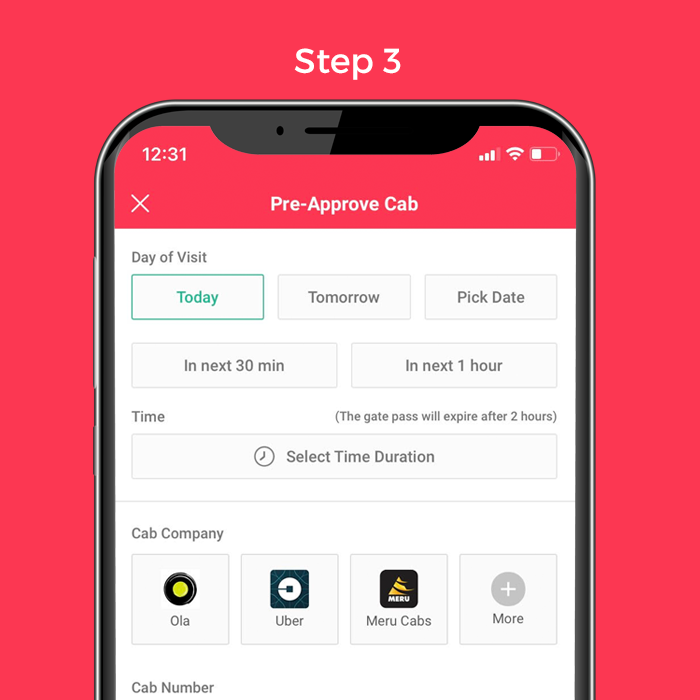 You can also pre-approve delivery personnel and other local service executives or tap on 'Guest' option to pre-approve and invite your expected guest. All you need to do is add details such as the guest's name and contact number.
Benefits of pre-approval and notifying gate
Pre-approval of visitors and guests helps save time.
Grants hassle-free entry to only approved guests.
'Notify Gate' also helps keep security guards to be informed about any expected visitors.
Residents can use this feature anytime and anywhere using the resident app.
NoBrokerHood's 'Notify Gate' feature is designed to give your visitors a seamless entry and a safer environment for you. The cherry on the cake is its user-friendly interface which makes understanding and usage super smooth.
Write to hello@nobrokerhood.com or go to www.nobrokerhood.com and 'Enroll your society' for a free demo.