Enroll your society


Society Login


Enroll your society

How to organize your society's general body meeting during the pandemic

Is it time for your society's general body meeting to unfold, but COVID-19 is acting as a roadblock? Fret not, while you take a virtual detour.
With social distancing becoming the new normal, it is time apartment complexes get used to the cyber world. Just how, many professional meetings have already shifted their base to online, conducting online general body meeting in society complexes is the way forward.
Here are a few things to remember before you conduct an online meeting:
1. Use cloud-based solutions: Platforms such as Skype, Slack, Google Hangouts, Zoom meetings and Google Meet can be beneficial for your society meetings. They are convenient to use, efficient and sure, helps advocate social distancing.
However, to make optimum use of these solutions, it is important to understand the virtual meeting etiquettes.
Here are a few of them one must know:
Be on time – just how you would be during a clubhouse meeting.
Find a room with good lighting for the video call.
Always keep the camera on during the meeting.
Mute your video when others are talking. This will help in eliminating unnecessary background noise.
Avoid eating, drinking, or smoking while on a video call.
Do not interrupt when someone is talking. Use the 'raise your hand' option if you want to say something.
2. Notify with a digital notice: Use the digital notice board on your society management system, NoBrokerHood to draft a society meeting notice and keep everyone posted.

3. WhatsApp reminder: On the day of the meeting, make use of the society your WhatsApp group to send a reminder for those attending the meeting along with the link to join the online meeting.
4. During the meeting, let everyone put forward their opinions and points. It is important to listen and consider the opinions of a society member for the successful management of the resident community.
5. Take notes: Minutes of the meeting are very crucial, especially, when it's an online meeting. Update the same again on the digital notice board so everyone's in the loop of the outcome of the meeting.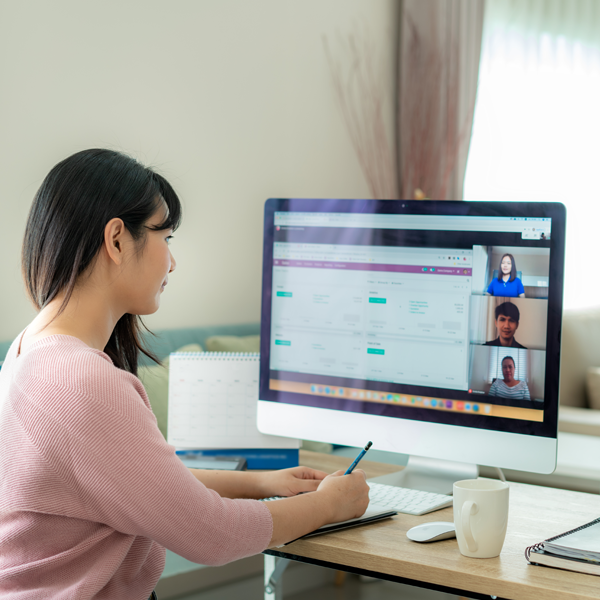 6. Organise meeting in an open space: Adjusting to the new normal might not be easy for all. In a scenario where, if, a majority is not in favour of online meetings, you can also conduct your general body meeting in an open space by following strict social distancing. However, such meetings will only allow a certain number of attendees, since over-crowding might not be a safe plan. 
At times like these, having a society management system such as NoBrokerHood in place is particularly helpful. You can communicate important society-related information digitally to your residents. Features like chats, forum and polls, and notice board are just some of the communication channels on NoBrokerHood that helps one interact with each other virtually.
Comment below to let us know how you are planning to host your society meetings! You can also visit www.nobrokerhood.com to enrol your society for a secure and convenient life.