Enroll your society


Society Login


Enroll your society

How Parking System Works In A Gated Society

Buying a house is easy but finding a house equipped with all necessary amenities is a challenge that many homeowners face – availability of parking space being one of the most important determinants. Non-availability of designated parking space is, in fact, a common reason why disputes occur in apartment complexes.
With more and more residential societies coming up, streamlining of car parking rules in apartments for residents and guests has become a priority for many of these societies.
So, what can management committee do to ensure fair allotment of parking spaces for all its residents and make sure parking issues are handled rationally?
Here are a few ways apartment complexes can manage and monitor vehicle parking smoothly:
Common Car Parking Issues In Apartments
Let's face it, when it comes to community living, small or persistent issues such as other residents using the parking space that is not designated to them, or guests parking their vehicles haphazardly in no parking areas of the complex, can be quite irritating.
There is no denying that in an apartment complex, there are more vehicles than the allotted parking space – which eventually leads to parking-related issues among residents at some point. Problems also arise when a person has multiple vehicles but just one parking space, and they end up either using a spot assigned to other residents or park their vehicle randomly causing inconvenience to others.
These parking issues can be solved and handled seamlessly just by having a parking management system in place like NoBrokerHood. While this is essential, having effective and open communication between the management committee members and residents and defining parking rules for cooperative housing society is also of utmost importance – sharing a well-planned and fair parking agenda can benefit everyone.
What Does The Law Say?
In 2010, the Supreme Court of India ruled that it is illegal for a builder or developer to sell open or stilt parking areas as an individual entity because that space becomes a part of common areas of a society just like elevator or the lobby area. Once the developer hands over the apartment to a society, new rules for parking in society can be decided by the association collectively.
Moreover, under the Real Estate (Regulation and Development) Act 2016, parking rules, every developer should ensure there is ample parking area for each flat within the gated community.
In case of limited number of parking spots, the management committee decides the distribution by consulting with other members in a way that isn't an inconvenience for other residents. In most apartments it is on the first-come, first-serve basis and often provide spaces on a quarterly reshuffle to ensure fair allotment.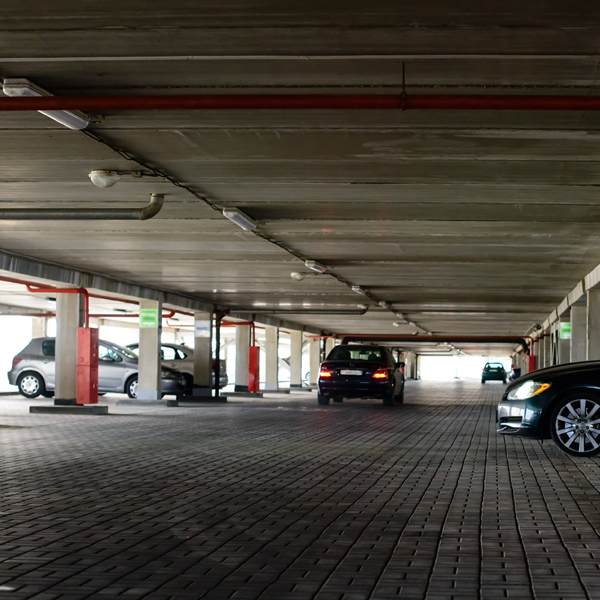 Parking Laws In Housing Society
According to the Maharashtra Ownership Flats Act (MOFA) parking rules, residential societies can draft personalised society parking rules for tenants and residents but on the lines of the MOFA.
The RWA must have a list of vehicles to be parked; residents/vehicle owners must submit a copy of the RC book along with their application form.
The policy of allotment of parking space is covered under section 78 of the MOFA, which says that allotment of parking shall be made by the committee on basis of first come, first serve for all unsold and available parking spaces.
Any resident applying for stilt parking space must make a formal request to the society secretary.
Only a rightful owner of a vehicle can file for a parking slot.
No member should be allotted more than one parking space for a single vehicle. Any requirements for a second slot can be made yearly, and it depends on the availability of parking slots.
Under section 84 of the MOFA, every member with vehicle parking slots should pay an annual charge to the society, as finalised in the general body meeting of the society.  
Strict instructions should be given to security guards on guest/visitor parking rules; according to Brihanmumbai Municipal Corporation, a building should allow at least 5 per cent space for visitor parking.
As everyone prefers to live in central parts of a city for various reasons including easy access to commute, job opportunities, better education and leisure facilities, space crunch is a real problem in the urban landscape. And this stands as a challenge for many developers while constructing a building.
However, in a scenario like this, laying down some concrete ground laws for parking in societies by apartment association after consulting with other members can smoothen out the persistent issue of parking in apartments.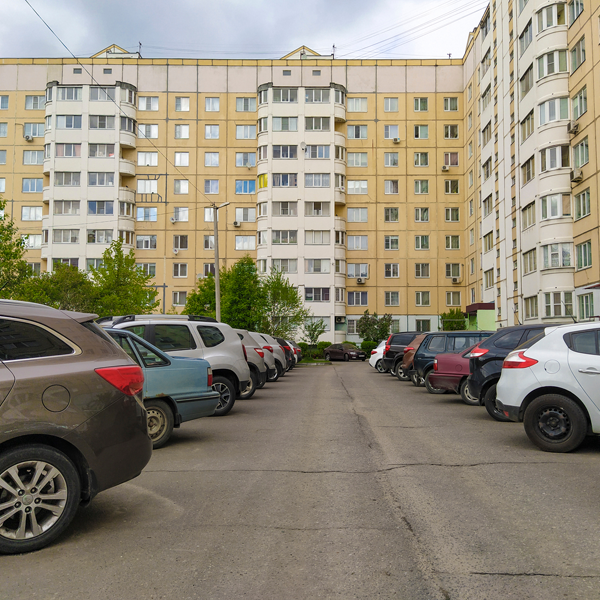 The icing on the cake is to get your society equipped with a visitor management system like NoBrokerHood. With its high-tech parking management solution, now managing and monitoring vehicle parking will be a hassle-free experience for every resident and management committee.
Comment below to tell us how your society solves parking issues for its residents. You can also visit www.nobrokerhood.com to enrol your society and equip it with nothing but security and a smooth administration.