Enroll your society


Society Login


Enroll your society

How aware are you of structural integrity of a building?

Your building might have reached a point of ageing just like humans, especially, when they start to creak and crack. What causes them may vary though; sometimes a building's structure might shake because of its poor foundation or flawed design but most of the time its quality degradation happens because of factors like harsh climatic conditions, natural disasters such as earthquakes, cyclones, soil erosion and other damaging events like explosions, abrasion or corrosion.
Typically, the lifespan of any concrete building is between 75 to 100 years. However, the above-stated factors can, to a large extent, reduce the health of your building, unless basic, minimal maintenance is provided at frequent intervals.
If you are looking to buy a house or an apartment or living-in one, it is a must to know what exactly structural integrity of a building means. And, it is equally important to understand how to increase the lifespan of your building.
Thus, we at NoBrokerHood is here to guide you through the basics.
What is the structural integrity of a building and why is it important?
Structural integrity is the basic fundamental part of engineering the construction of a building. It ensures that the structure is fit to support and withstand the purpose it was built for, its structural load (including its own weight) without any deformation, breaking, brittle fractures, or collapsing due to human abuse and environmental factors, throughout its predicted lifespan. To assure this, it requires periodic inspection and maintenance such as painting, waterproofing and plumbing. Avoiding or delaying which can result in catastrophic failure causing monetary loss, loss of life or severe injuries.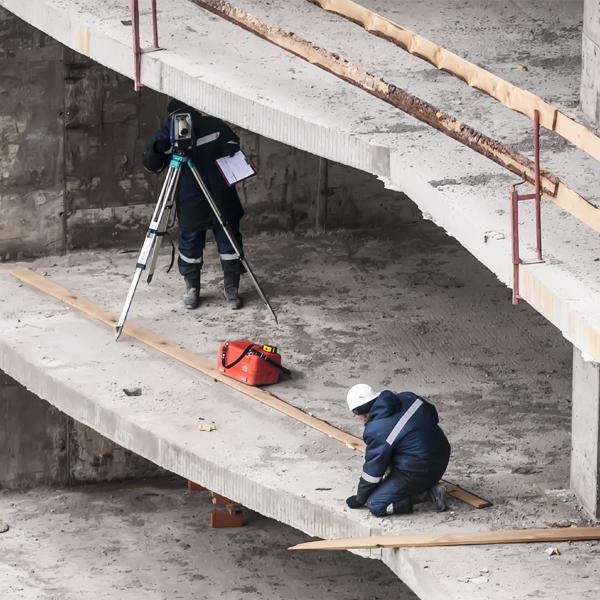 What causes structural failures?
The causes of structural failure can be associated with different reasons – environment, bad design, faulty construction and so on. Some of the main causes can be summed up as the following:
Poor communication is one of the primary causes of building failure. Lack of communication at different stages among design professionals, fabricators and erectors involved in the execution of a building.
Use of substandard material: While erecting a building, special attention should be given to the quality of raw material being used or purchased. It is necessary that all the materials used conform to a certain standard. Shoddy material can interfere in the load-bearing capacity of a building.
Manufacturing errors can include using the wrong manufacturing procedure and construction materials.
Inadequate environmental consideration: Many structural failures around the world occur due to environmental factors like natural disasters, corrosion, soil erosion, etc. They not only make the structure weak but also increases the chance of a building collapsing. To avoid this, environmental conditions of a place should be kept in mind and engineers must not neglect considering these weakening features.
Weak structure: When the structure of a building doesn't qualify to withstand the load for what it was constructed or if it is not used for the intended purpose, structural failures are inevitable. The reason for this is largely because of improper design or material selection.
Overall structural deterioration: With every passing year, as a building ages, it is a given that the building goes through wear and tear. Cracks, leaks and moisture can deteriorate the health of a building. Thus, it is extremely important to have a maintenance check at regular intervals.
How often should a building be audited?
Signs of structural damage such as timber rot, sagging roofs, uneven flooring, wall/ceiling cracks, poorly fitting windows and doors, etc., should be kept in mind to avoid any catastrophic failures.
In case your home exhibits any such signs, contact an engineer/inspector understand the root cause of the issue. This will also help in understanding the extent of the damage.
If the damage is severe, a structural engineer should be able to help you fix the problem.
A structural audit is a mandatory process; for a building that is 15 to 30 years old, an audit should be carried out once in five years and the buildings more than 30 years, a structural audit should be carried out once every three years. The Society Managing Committee can take an informed decision, based on this, towards the building's structural repair and painting works.
How to evaluate your building's integrity?
To evaluate a building's integrity, inspection is a must.
This can include non-destructive testing (NDT) to identify the strength of the concrete, its resistance power, corrosion assessment and so on.
Make sure to check whether the structure is built according to approved and standard designs and procedures.
Check whether the structure plan is designed keeping in mind the environmental conditions.
In case, you find anything of concern, propose a design modification.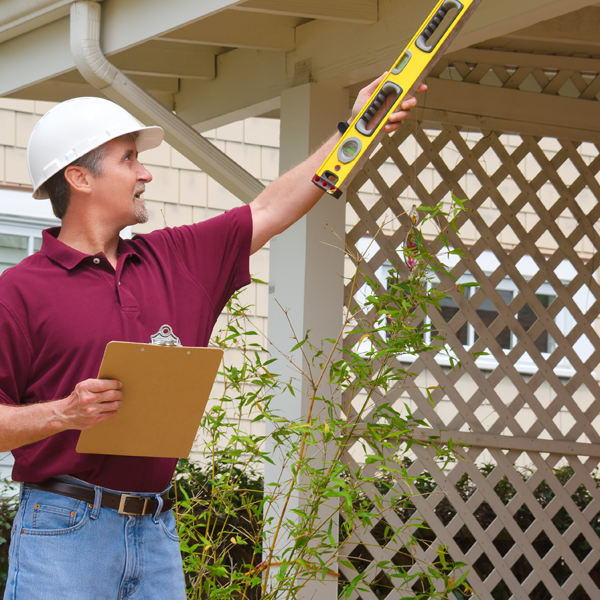 In what circumstances can a person claim insurance?
Structural damages can be noticed as soon as we see them. However, the same might or might not be considered structural damage by your insurance company because physical damage to a home is not always enough to declare it as structural damage.
Therefore, it is wise to know about the provision under which you can claim insurance.
Most insurance companies first administer the cause of the damage before approving your claim. Following are the circumstances they may consider whether to approve the same (on basis of the terms and conditions of the particular policy):
Theft
Natural disasters like lightning, hail and storm, flood, and volcanic eruption.
Vandalism
Fire
Riots
Explosion
However, damage caused due to sudden or accidental events and non-weather-related damages may not be covered under most policies.
Be it your own house or a rented one, having basic knowledge about the structural integrity of your building will help you avoid untoward incidents and save a life.
You can visit www.nobrokerhood.com for more blogs related to securing your home for a better life.