Enroll your society


Society Login


Enroll your society

Get your queries answered in a jiffy with NoBrokerHood Forum

To make your society living a better experience, it is important to stay connected to all society-related matters and of course, the resident community. To provide you with this convenience, we created – Group & Forum – the society networking platform for all residents.
Whether you are facing any issue in the society and looking for a solution, need information about that recently opened music school in your neighbourhood or looking for an online tutor for your kid, your neighbours are always ready to help. All you need to do is post your query on Group & Forum and get an answer in a jiffy!
Group & Forum is the fastest and safest way to reach out to your neighbours, start a discussion, share or exchange ideas instantly without revealing your number. And you can do all this from the comforts of your home. This feature also lets you engage in discussions and chats both privately and in a group.
To start a new discussion,
Tap on the 'Group & Forum' tab
The 'Forum' section is for community communication whereas the 'Chat' section allows you to have private conversations.
Tap on the plus (+) sign on your screen to start a new discussion.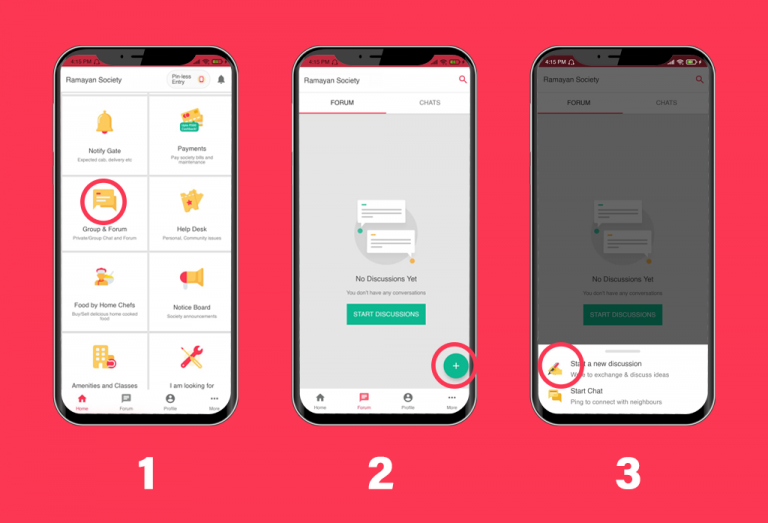 Enter your topic of discussion and describe it in a few words in the space provided.
You can also add a photo, if any, to go with it. Tap on 'Post' to start the discussion.
There is also the 'Chats' feature, which helps you to chat with anyone from your society without revealing your personal number; you can also create a group with society members. 
The best part is that there is no limit on the number of people that can be added to a group.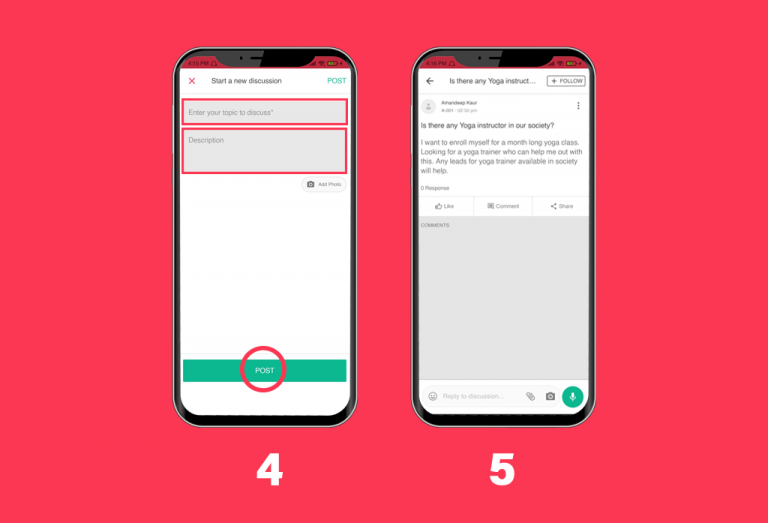 With NoBrokerHood Group & Forum, build an engaging resident community and make full use of your very own society networking platform.
Comment below to tell us if this feature is helpful. In case, you have any queries, you can reach out to us at alerts@nobrokerhood.com