Enroll your society


Society Login


Enroll your society



Come December, and everyone is excited and in a celebratory mode. And why not! 'Tis the season to be jolly, it is time for Christmas…
However, Christmas 2020 is not going to be the same as every year – given the pandemic still hovering over us – but since we are already pros at adapting to the new normal, why not celebrate Christmas with a twist!
Here are a few ways you can celebrate the season of joy without compromising on your safety:
1. Always choose outdoors – Just like any other festivals, Christmas to calls for family and friends time. A quick gathering tip sending your way – outdoor celebration is always better than indoors. If you have a big group meeting at your place, make sure you take the merrymaking to your balcony or any other open space where there is enough room for everyone. Use mask at all times if you are celebrating outdoors and adhere to safe social distancing rule (you don't want to catch the bug on a festival day, do you?), keep handwash, hand rubs or sanitizer spray gun available at your home. In case, you don't have an open place, make sure you at least have better airflow for indoor celebration.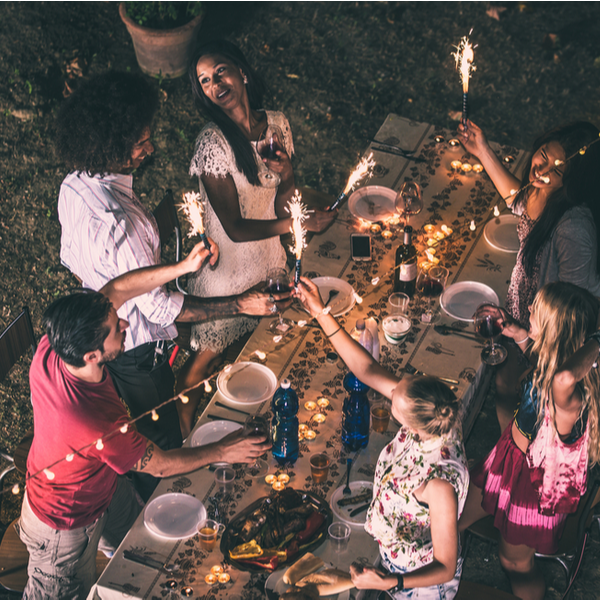 2. Virtual celebration: Who doesn't like to be entertained and have little fun on a festival day! As a management committee member, try to organise innovative virtual events for all residents. You can use platforms such as Zoom, Google Hangout and so on for the execution. It can be desi-family games like antakshri, dumb charades or a game of tambola. Or you can be more creative with games such as scavenger hunt, 20 questions, virtual talent show or bingo. Don't forget to add lots and lots of gifts on your list. You can even use NoBrokerHood's Poll feature to decide on an event, the Group & Forum feature to discuss these games or Notice Board to notify residents about upcoming events.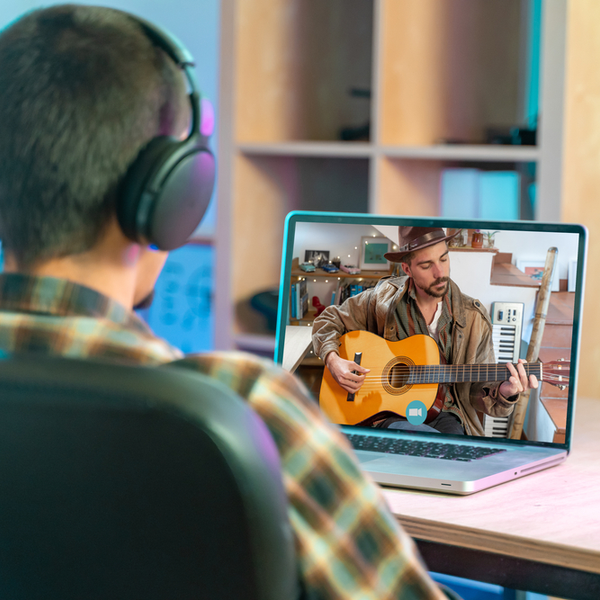 3. Light up the premises: Christmas is nothing without sparkly lights and decorations. Since this year has been a turmoil for each of us, why not make it better by ending it in a pleasant note? Decorate the premises of your housing society to feel the Christmas vibe – set up a Christmas tree, bring out those string lights, the stars and more decorative items. This way, residents too can enjoy the festive spirit while being safe at home.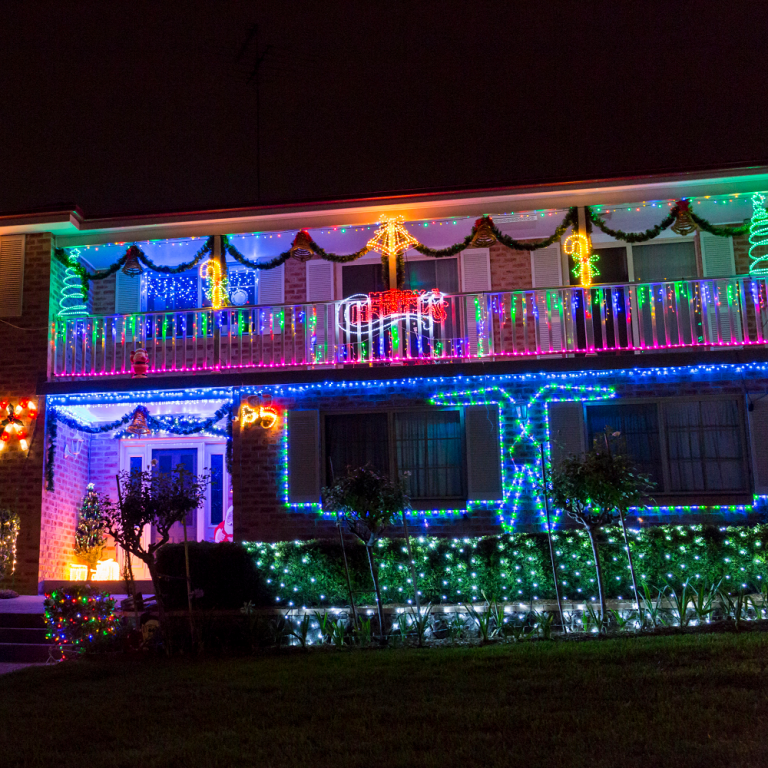 4. Be someone's secret Santa: Fill up the celebration with surprises. Young or old, everyone like gifts, especially those that come to them as a surprise. With COVID-19 posing as a spoilsport, the only thing that is constant is treating each other with love and respect. Make this Christmas memorable for others, be someone's secret Santa – you can donate warm clothes, gifts, goodies or food to the needy and make their day.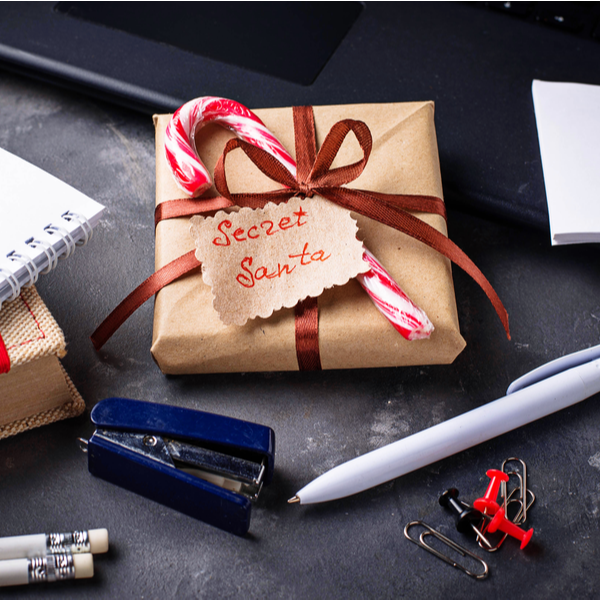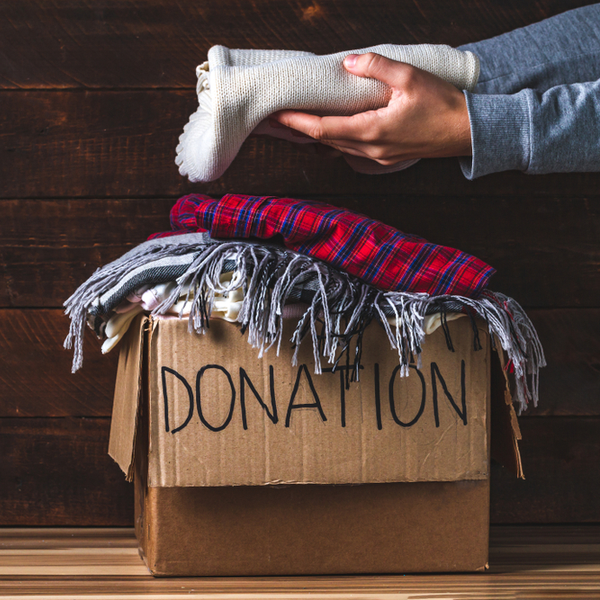 5. Treat your security guards and other staff: There is no right time to show your gratitude than on Christmas. Keeping up with the spirit of this festival, acknowledge the efforts put in by your security guards and other society staff all through the year. Treat them with good food, shower them with gifts and goodies or simply thank them for all their service with a handmade greeting card. This loving gesture is sure going to put a smile on their face. Try it!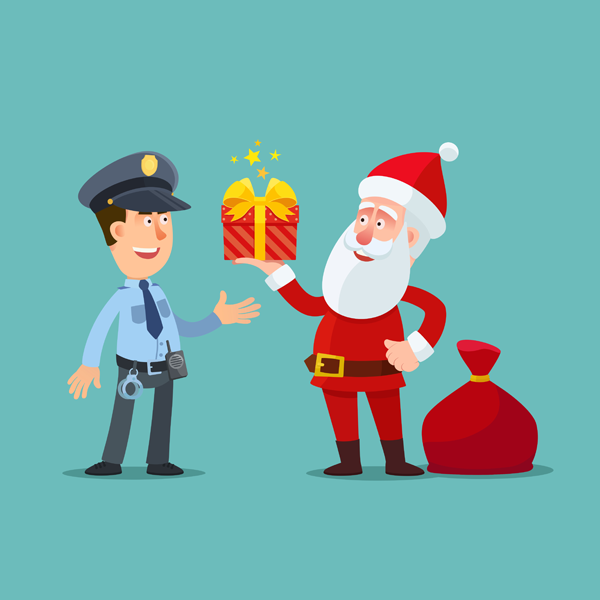 Christmas is all about giving and this year has taught us nothing but that. With these simple ways, you can celebrate the festival with family and friends and spread love and joy while staying well within your own household this year.
Comment below to let us know how you are planning to celebrate Christmas. You can also visit www.nobrokerhood.com to see how we can help you stay safe this holiday season.