Enroll your society


Society Login


Enroll your society

How to Avoid Burn Out While Working from Home

If you thought the word burnout is only applicable to the work from office culture, it is not! Studies show that even when someone is working from home, they experience the same symptoms.
But what exactly does the term Burnout mean? Let's start by understanding the term.
The term Burnout was first coined by American Psychologist, Herbert Freudenberger in 1974. He described the word as a "state of mental and physical exhaustion caused by one's professional life". The reasons can be many but excessive and prolonged stress are known to be the major influencers.
Burnout can cause a perpetual overwhelming and emotionally drained feeling that can impact one's productivity, social and personal life.
Burnout can impact an individual significantly and therefore, we must deal with it the right way. Especially, at a time like this, when we are all coping with uncertainty and a new normal.
The Three 'R' Mantra to Fight Burnout
Recognize – Look for the red flags or warning signs (mentioned below).
Reverse – Undo the damage by managing stress and seeking support.
Resilience– Build your strength by taking care of yourself – physically and emotionally.
The Warning Signs:
Irritability
Loss of sleep and appetite
Feeling tired and drained most of the time
Lowered immunity
Sense of self-doubt
Anxiety
Feeling of detachment from the outside world
Here's How You Can Prevent Work-From-Home (WFH) Burnout
Though WFH might look relaxed and easy to deal with, in actual reality it is not! Apart from working overtime, one might have to deal with technical or technological issues or taking care of household chores and work at the same time. Burnout (while working from home) can be because most people don't have a fixed schedule, there are always distractions around resulting in less productivity and people working from home are more likely to feel alone, isolated or misunderstood.
If you are or know of anyone who is going through a tough time, here are eight ways to protect yourself from WFH burnout, stay positive, motivated and take control of life once again:
1. Be active: It's time to follow the wise man who once said, "Early to bed and early to rise, makes a man healthy, wealthy and wise". Many of us take the leverage that working from home means going to bed late but that should not be practised. Go to bed early and wake up early. Keep yourself active by going for a walk, run or a jog in the morning. This will keep you active mentally and physically throughout the day. Moreover, staying indoors throughout the day is not a great idea – get out and get some sun, your body needs the natural source of Vitamin D.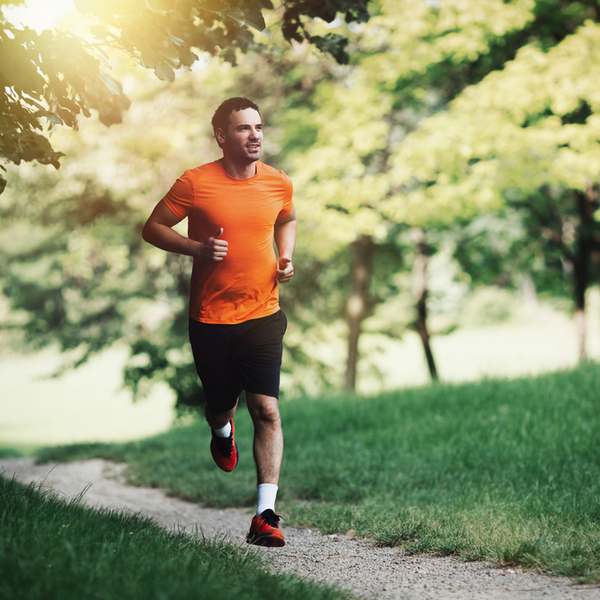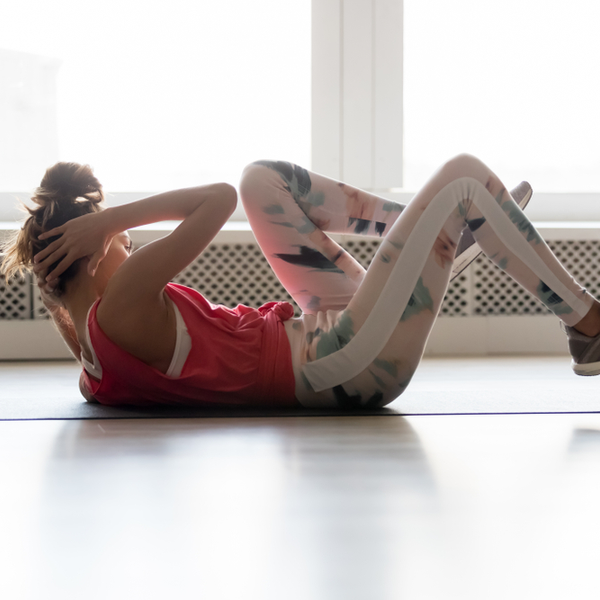 2. Make sure to take breaks: Continuously sitting in front of the computer can be tiring to the eyes, not to mention, sitting in one position for a long time can hurt your body – spine-related issues are slowly rising from this whole work-from-home situation. Take regular breaks just how you would while working from the office. Short, 15-minutes breaks in between work can help refresh your mind. Lunch breaks are very important. Take a walk. It helps alleviate stress and reset your mind, listen to music or simply shut your eyes and relax.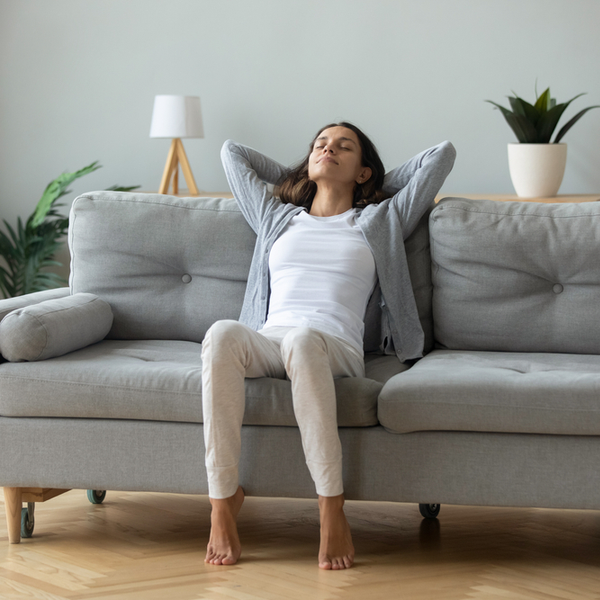 3. Set yourself a schedule:To stay calm, motivated, and positive, it is important to have a schedule in place. Having a routine can help sort out your day and focus on things of priority instead of you feeling overwhelmed with your work. A routine can also help you reach your deadline easily.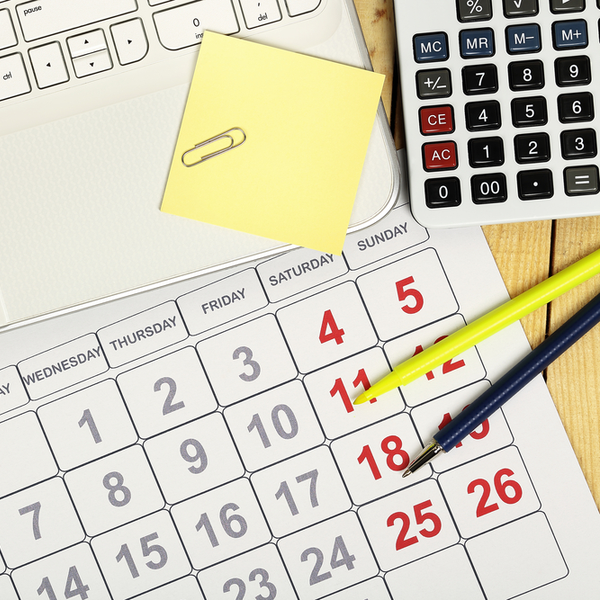 4. Practice simple forms of yoga or meditation:Listen to soothing relaxation music while you are taking a break or get into desk yoga. Desk yoga is one of the most effective ways to relieve work stress. There are simple poses such as the crescent moon, chair pigeon, sit and stand chair pose, wrist and finger stretches, neck rotation, and so on.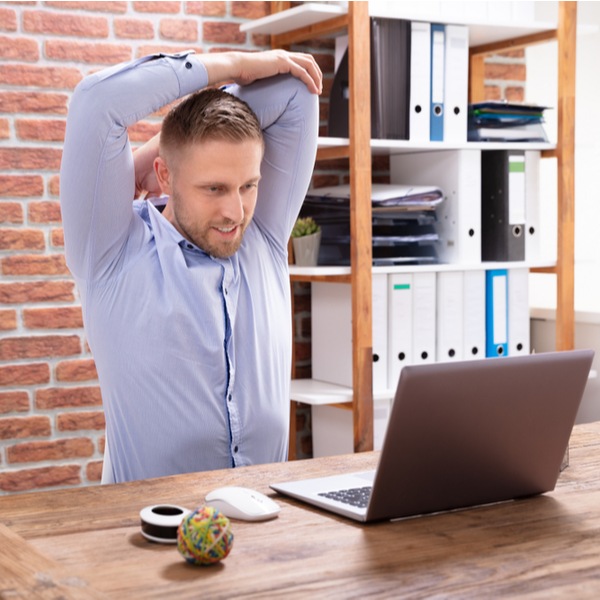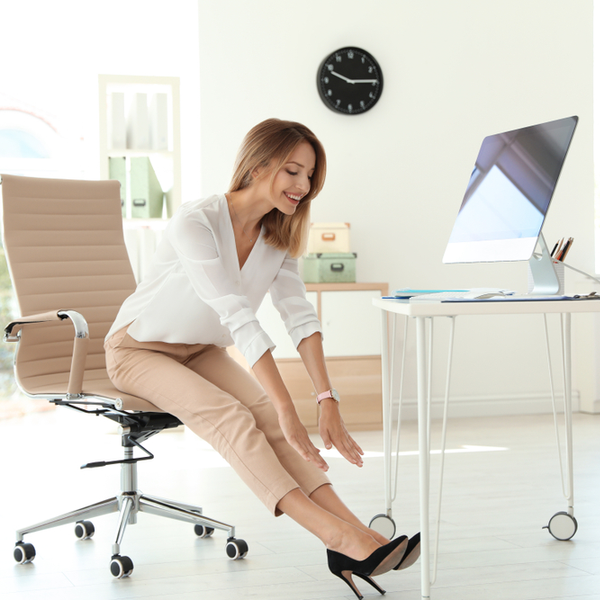 5. Take a day off here and there:Most people who work from home tend to slip into a guilt mode when it's time to take a day off. But that's not doing any good to you. Our body needs to relax and take a break from a hectic work schedule. Now that we are constantly working, give yourself the break you deserve, probably on a day when your schedule doesn't scream work. Take your weekend breaks more seriously.
6. Avoid working overtime: Just because you are working from home, doesn't mean you work overtime. It does no good to you but only contributes to more work-related stress, lack of free or family time, poor productivity, or in the long run, depression. Communicate with your team and make it clear that you are available only during the official working hours.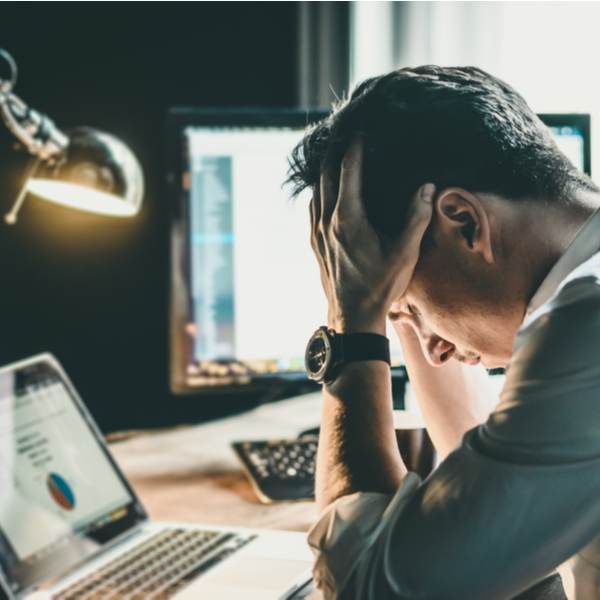 7. Carve a dedicated workspace:Have a professional approach towards work even when you are working from home. Sitting on the bed or couch all day and working will definitely leave you feeling lethargic and demotivated. Having a dedicated workstation will increase motivation, productivity and lessen unnecessary interruptions and distractions.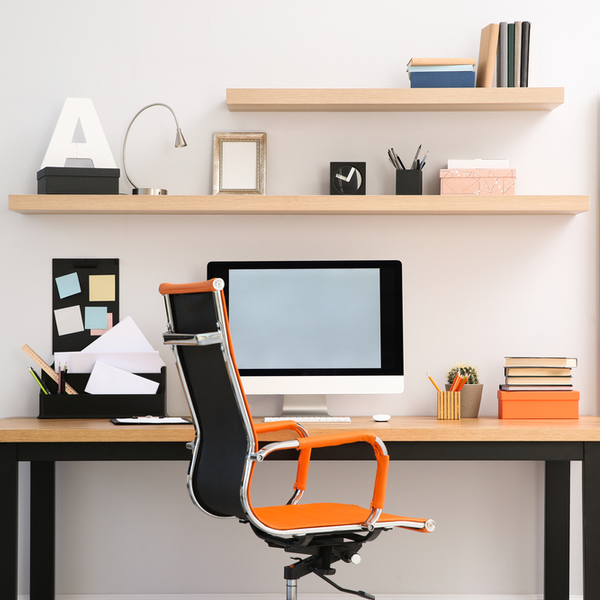 8. Spend time with family and friends: Take out time to be with family. Don't shut yourself out from the outside world. Once your day ends, disconnect from work immediately. Spend your weekends more productively – plan out breakfast, lunch or dinner with friends and family or plan a movie night.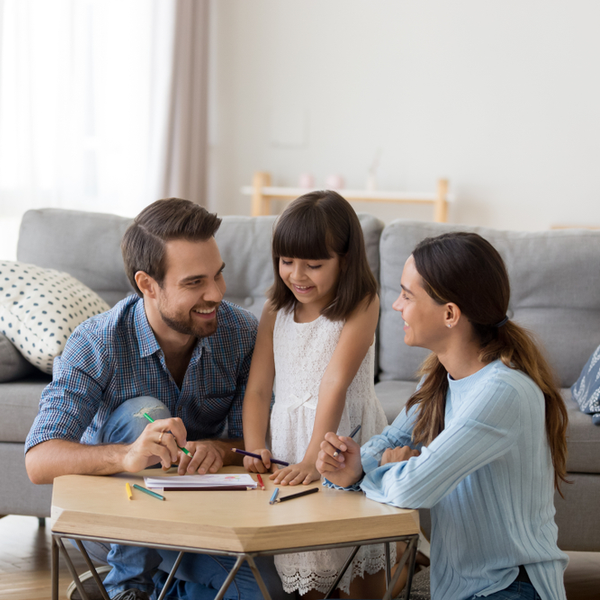 For many organizations, WFH culture is a strange change, just how it is for most employees and they are bound to feel the heat. While it is important that employees lookout for red flags, it is equally necessary for team managers to keep an eye out for any sign of stress or burnout among team members.
Striking a balance between work and personal life and staying connected to the outside world is the key to manage and address the challenges of remote work culture.
Comment below to let us know if this blog is useful. Tell us how you are coping with the new normal of work-from-home. You can also visit www.nobrokerhood.com to see how you can make use of our features while working from home.