Enroll your society


Society Login


Enroll your society

How Boom Barrier Integration contributes to safety of your apartment

Coordinating with the entire society from the gate is not an easy task. The continuous entry and exit of residents and visitors demand that security guards are always on their feet and alert 24×7.
Being one of the busiest locations of an apartment complex, it is always of priority to keep the main gate secure and under the lens. Thanks to the growing pace of technology, there are many new tech-driven ways to give your security system a makeover.
Apart from having a well-integrated visitor management system in place that ensures round-the-clock security, one of the most in-demand security tool for societies is a boom barrier gate. Boom barriers help in vehicle management more efficiently, especially, for a housing complex with more than 100 apartments.
Before we move ahead to understand all about this security tool, let us start with: 
What is a Boom barrier?
Boom barrier gates are horizontal bars that are positioned on a pivot that moves up and down. These bars act as a traffic control device by blocking vehicular or pedestrian movement. It also ensures that a vehicle or person passes through it only after the security check. Boom barriers are usually found at parking areas, malls, toll gates, airport entry and exit and now, at residential complexes.
Many housing societies also use automated boom barrier integrated with Radio-frequency Identification (RFID) to achieve better and efficient security and vehicle management at exit and entry points.
Growing popularity of boom barriers
For most housing societies, security is the priority. Thus, there is a growing demand for security tools like having a visitor/traffic management system in place; boom barriers too have made it to the list of reliable security tools for an apartment complex – considering that automatic boom barrier system enhances the effectiveness of parking management and monitoring of overall footfalls. They are easy to operate and maintain as compared to the manual boom barriers, making it a perfect solution for streamlining traffic flow, especially, in a place where there is a heavy flow of vehicles.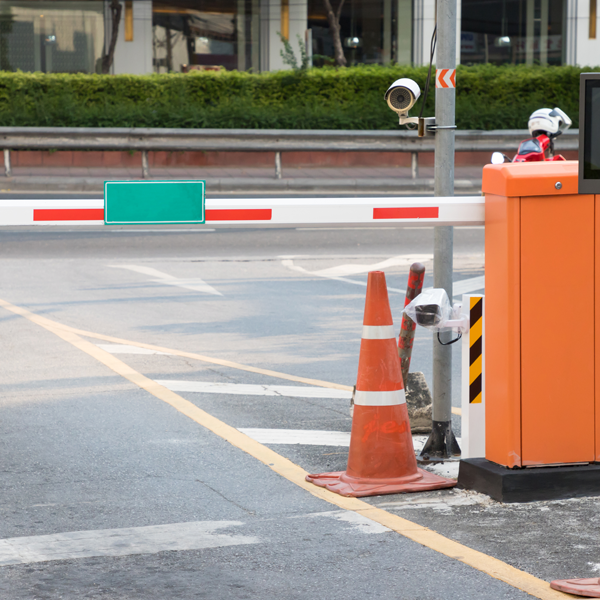 Benefits Of Boom Barrier
Entry access only for the approved: Having an automated boom barrier system with RFID vehicle tags ensured that only those with permit can access through the gate. This means that if a vehicle attempts to enter the society gates without having an RFID tag, they won't be granted access, at least, not until that visitor has prior approval by a resident.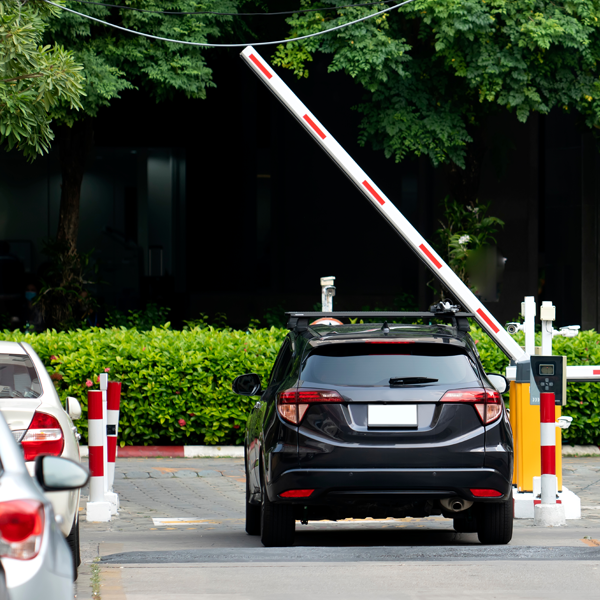 Automated entry and exit: In an automatic boom barrier system, every resident vehicle is pre-approved which makes the monitoring of vehicle movement effortless. This helps to differentiate a resident vehicle from that of a visitor's vehicle. This gate automation improves security and keeps unwarranted entries at bay.
For a visitor's vehicle, the security guard must manually approve the entry only after a green signal from a resident.
Touchless entry: Another benefit of having a boom barrier gate in your housing society, especially, during these pandemic times is it is completely a touchless or contactless approach. Everything from entering vehicle details to its approval is all done and stored in secured digital software – guaranteeing a no contact or less contact process without compromising on security.
Efficient security check: Usually, automatic boom barriers are operated through remote control, push-button or biometric sensors. These techniques make it perfect for housing societies that are looking at a high level of security. They make it practically hard for impostors to break through the system. Moreover, having a digitally integrated system promotes better and efficient security checks at entry and exit levels.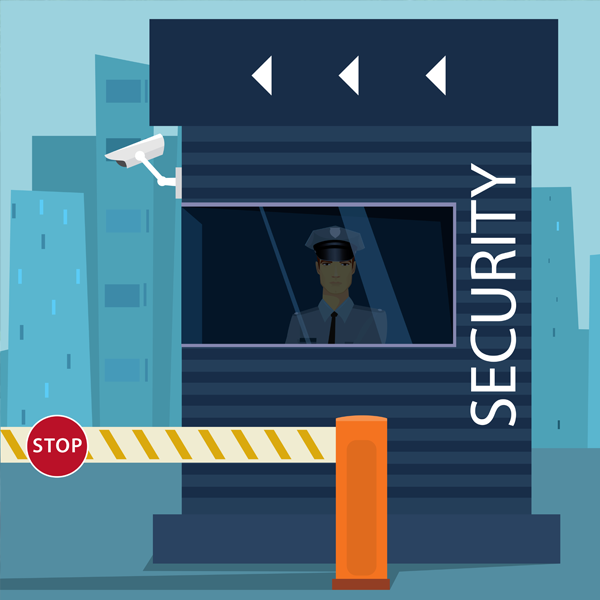 Cost of boom barriers: This futuristic approach to a safe society has gained popularity among real estate developers as well as many visitor and society management systems. Boom barriers are essentially installed to solve the purpose of barricading unwanted vehicles from entering a gated community premise.

An automatic boom barrier cost anywhere between Rs 40,000 per piece to 60,000 per piece. The boom barrier setup including its installation can cost up to Rs 90,000.  
Boom Barrier integration with NoBrokerHood
Having a boom barrier system prevents any impostors from sneaking into a residential complex. It is a reliable security tool for bigger apartments where vehicle movement is heavy and high-level security is a priority requirement.
Since providing a safe and secure abode to all our residents is on the top of our priority list, we too have integrated RFID-enabled boom barrier with the NoBrokerHood system. The set up includes a controller, RFID-reader, and tags for the vehicles which enables security guards to have an easy time scanning through the number of cars entering and exiting the gates of a society without any hiccups. Only the registered vehicles are allowed while the guest vehicles must be approved manually. 
NoBrokerHood's boom barrier integration helps maintain and monitor vehicle management with ease at a negligible cost. 
If you wish to get boom barrier installed in your society or want to know more about how NoBrokerHood is keeping your society safe, visit www.nobrokerhood.com