Enroll your society


Society Login


Enroll your society

Here are 5 Summer Apartment Living Tips

Phew! Isn't it so hot already! The effect of global warming is increasing year on year. In fact, in many parts of India, summers are nothing like they used to be. It gets hotter! So much that even staying indoors gets difficult especially, if we live on the top floor for an apartment.
Though fans and A/C can bring in some relief, it also burns a hole in the pocket with soaring electricity bills. So, if you are stuck in a 'what can I do to cool down my apartment' phase, then you have stopped at the right place!
Here are a few ways to keep apartments cool in summer and feel comfortable on the hottest days:
Block the Heat: Make sure that you block the heat before it enters your home. Keep the windows closed and the curtains drawn. If your apartment becomes extremely hot, blackout curtains are the best to keep the fierce sunlight from entering. However, you can also use a combination of flowy sheer and cotton drapes to keep your interiors airy and light. You can also use jute or bamboo shades for your windows and doors.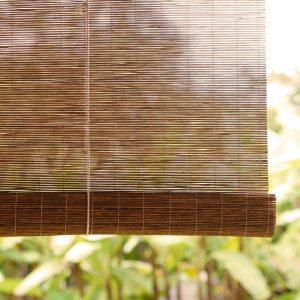 Let the Air In: The best time is at sunset! With the sun going down, the cool evening breeze can be comforting. Let the air in by opening all the doors and windows (make sure you have the mesh on to avoid mosquitoes), including the bathroom door(s) – this will dissipate the heat built up in the house through the day. That said, cross ventilation is a must! Open the opposite windows or doors and feel your home getting colder. The key here is to open the windows and doors when the sun isn't that fierce (5 am to 8 am and 7 pm to 10 pm) and leave it closed the rest of the day.
Choose the Right Fabric: This is perhaps one of the must do's to Not just for yourself but also for your bed! Breathable fabrics such as cotton and khadi are perfect summer fabrics. They allow the skin to stay cool as they don't absorb the heat and irritate the body. Choose light colours for bed linens and pillow covers such as cream, baby pink, etc. Don't stop at this, show yourself some love and opt for clothes that are flowy, breathable and light on your skin.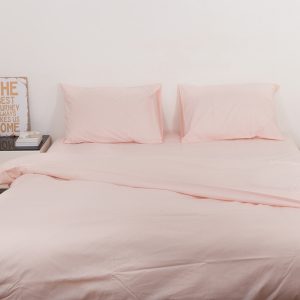 Cooling Lights to the Rescue: Another tip to cool down the apartment is to switch to CFL lights if you haven't already! They bring in a soothing effect to the interiors and of course, is energy efficient. You can also choose other options, such as LEDs and fluorescent lights and bring in that cooling effect this summer.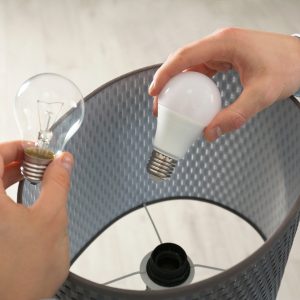 Plant Power: It is a well-known fact that plants can alter the temperature of their surrounding environment. And by strategically placing them in your house, especially near the windows, you can effectively keep your apartment cool in summer. Did you know that there are many air purifying indoor plants that need less water and maintenance? Here are some of them: aloe vera, fern, rubber plant, palm and snake plant.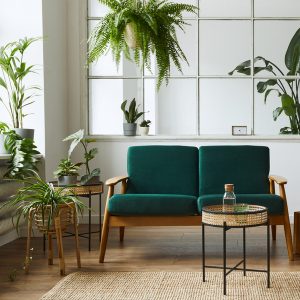 Try out these tips to get some relief from the summer heat without reaching out to your A/C remote. 
Leave a comment below to let us know if you found this article helpful. If you wish to read more similar blogs, visit www.nobrokerhood.com